The Department of History consists of the Laboratory of Japanese History, the Laboratory of Oriental History, the Laboratory of Occidental History, and the Laboratory of Archaeology. History is a field of study which attempts to look back to the past in order to find out why the world we're currently living in is the way that is. At the same time, though, Historical studies are also capable of using the past as a means to help us relativize the way that the world currently is. More than anything, though, it is a field which aims to use historical resources in order to put us into a "dialogue" with the past. In this department, we aim to provide an environment in which students and researchers can pursue these goals while studying not only Japanese history, but also the history of the various regions that make up our world.
Laboratory of Japanese History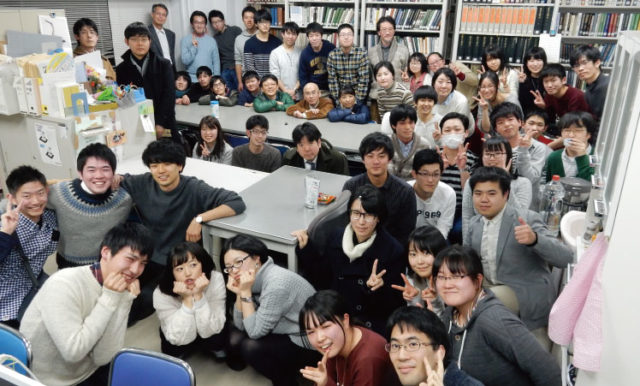 The Laboratory of Japanese History is characterized by its positivistic research that is capable of accounting for all of the various regions in Japan as well as Japan's relation to China, the Korean Peninsula, and the Northern Territories through the classic, medieval, modern, and contemporary periods. The Laboratory of Japanese History has a long track record of producing many fine researchers. Moreover, there are many specialist books concerning Japanese history available and historical resources (such as primary sources concerning the Northern Territories or publications and reprints of sources for each period or field of study) on campus, thus making the Laboratory of Japanese History an ideal environment for research.
Message from Laboratory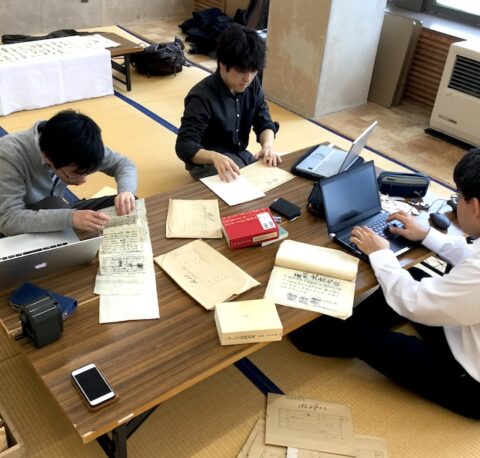 In addition to studying in the university campus, the students of the laboratory of Japanese history can learn from first-hand historical documents and sites. Our graduate students have opportunity to organize research camps (previous destinations include, in Hokkaido, Toyokoro Town in the Tokachi region, Kutchan Town in the Shiribeshi region and Matsumae Town in the Oshima region; outside Hokkaido, Marumori Town in Miyagi prefecture), in which teaching staffs and undergraduate students participate as well. We also have tour programs (such as the annual study tour to the exhibition of Shoso-in treasures at Nara National Museum).
These activities train students to become successful in a range of fields, including academia, museum, and government. For instance, the processes of confirming unsorted historical documents one by one and working together to catalogue them are essential both for conducting historical research and for working as a curator. Many graduates work actively as curators based on that experience. It is also important to foster an acute sense toward target research fields by directly experiencing the history, culture and landscapes of the location that is home to important historical sources.
Our staff prepare and inspire students for rewarding careers and research.
Faculty List
Laboratory of Oriental History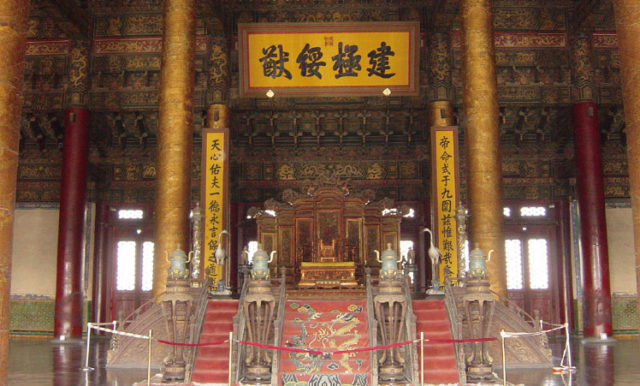 The Laboratory of Oriental History conducts historical research on the various regions of Afro-Eurasia. Research thus covers expansive territories, and multiple languages can be used to contribute to historical studies. Indeed, in this laboratory, there are resources written in Classical Chinese, Modern Chinese, Persian, Arabic, Turkic, and others, just waiting for students to come and interpret them. There are sources that are written vertically, sources that are written horizontally, bamboo slips, wooden, slips, and more, all waiting for students here at this laboratory.
Message from Laboratory
The area extending from China to the Middle East and the Mediterranean Sea has long held a vital position in history as a political, cultural and economic hub as well as a node where various civilizations intersect. Currently, it is growing in relative importance as the center of global issues, including the rapid progress of China and continued disputes in the Middle East.
These phenomena, which are difficult to understand at first glance, can only be seen in their true nature by placing them on a long timeline from the past and in a vast space. Delving into issues that transcend time and regions will help you to develop your own perspective on modern society.
The laboratory of oriental history boasts staff members specializing in the study of Chinese classics, the history of peripheral area of China, and the history of interaction between the Islamic and Christian worlds as well as students with a variety of interests ranging from ancient civilization to contemporary history. It is also blessed with opportunities where lab members proactively interact with those in adjacent disciplines or other research institutes. Please focus your full attention on realizing your interest in this free environment.
Faculty List
Laboratory of Occidental History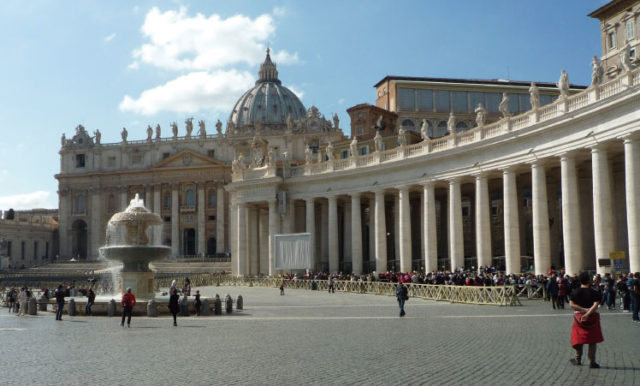 At the Laboratory of Occidental History, we conduct research that primarily focuses on the history of the politics, economy, society, and culture in Ancient Rome, Early Modern Germany, and Modern Europe (with a particular emphasis on England and France) and America. Additionally, we have been working on incorporating three new themes into our research: gender, nationalism, and immigration.
Message from Laboratory
The laboratory of occidental history encourages students not only to participate in daily lectures and seminars but also to travel overseas to explore historic sites and documents in their own fields. Every year, undergraduate and graduate students utilize opportunities to study abroad as exchange students or leverage long holidays to undergo overseas language training or investigate historical sources. Our laboratory has sent a number of exchange students to the University of London, the University of Oxford, the University of Manchester, the University of Aberdeen, the University of Paris, the University of Strasbourg and the University of Munich.
With the recent introduction of online systems giving users easier access to various resources such as databases for historical materials and international seminars on historical studies, the barriers to researching foreign history are gradually becoming lower. Our laboratory is engaged in updating historical research in Japan while connecting with the latest outcome outside Japan. We have turned out researchers who pursue state-of-the-art research in various disciplines ranging from ancient history to modern history or teachers who assume responsibility for history education. We are looking forward to many students visiting our laboratory.
Faculty List
Laboratory of Archaeology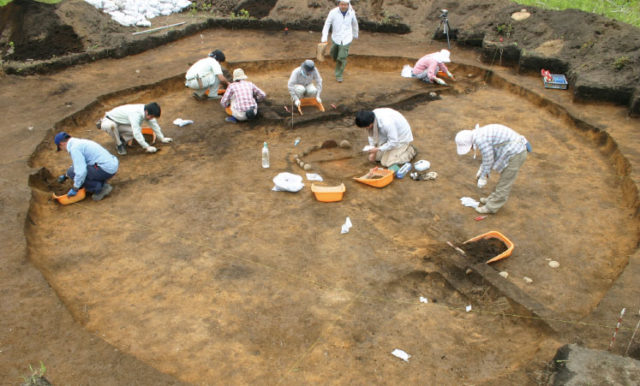 Faculty members at the Laboratory of Archaeology include top-level experts on research on artifacts, ruins, and remains, as well as specialists in a new field in archaeological science: plant and animal archaeology. Faculty members at the Laboratory of Archaeology cover a broad range of time periods and regions. This includes time periods ranging from the Stone Age to modern history, and regions such as Eurasia, the Japanese islands, and the Americas. Faculty members use this knowledge to help support graduate students engage in state of the art archaeological research.
Message from Laboratory
For everyone who is wondering whether to go on to graduate school, can archaeology be a research discipline or a career to which you dedicate your entire life? Is archaeology effective in resolving various problems that continue to worsen such as climatic crisis, regional economic divides, and the limitation of social systems aimed at insatiable economic growth? The answer is "Yes." Modern archaeology, even though it is segmented into a variety of disciplines, has a goal in common with them—the exploration of human history. From the seven-million-year perspective of human history, we strive to find answers to these brainteasers through diverse themes such as hominization, the shift from hunter-gatherer to food producer, sedentarization, urbanization, state formation, and industrialization. After completing graduate school, you will be active as a specialist or a municipal staff for buried cultural properties, or a curator, and you will be granted opportunities to reconstruct regional history as human history through the maintenance and utilization of archaeological sites by utilizing your research achievements. To realize this, a variety of teaching staff specializing in basic theories and practical skills of archaeology, animal/plant archaeology, isotope archaeology and DNA archaeology will support your studies and research.