Faculty of Humanities and Human Sciences
Division of Humanities
Research group of Philosophy and Religious Studies
Philosophy and Ethics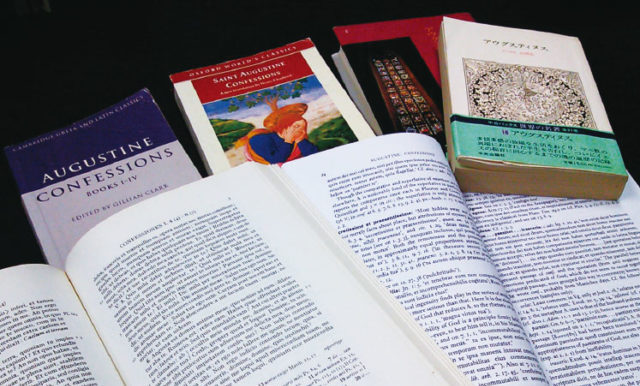 The Laboratory of Philosophy and Ethics specializes in research and education on a wide variety of both classical and modern philosophical theories and problems. Research topics pursued here include classical Western Philosophy and Ethics starting from Ancient Greece, contemporary analyses in fields such as analytic philosophy, phenomenology, and Japanese philosophy, theoretical research on logic and meta-ethics, applied ethics, and academic research on the relation between neuroscience and AI.
Religious Studies and Indian Philosophy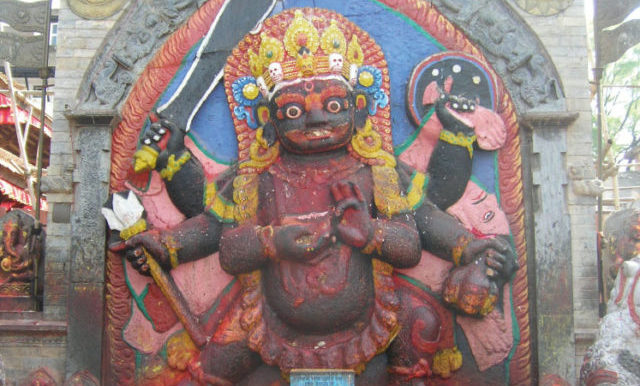 Faculty members in the Laboratory of Religious Studies and Indian Philosophy consist of specialists in New Testament Studies, Religious Studies, Thanatology, and Buddhist Studies. Graduate students working here study topics related to these themes in order to both receive a degree and pursue work as either specialist researchers or as members of the workforce.
---
Research group of History
Japanese History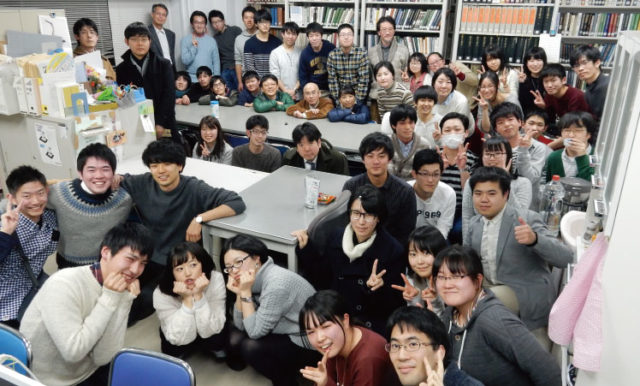 The Laboratory of Japanese History is characterized by its positivistic research that is capable of accounting for all of the various regions in Japan as well as Japan's relation to China, the Korean Peninsula, and the Northern Territories through the classic, medieval, modern, and contemporary periods. The Laboratory of Japanese History has a long track record of producing many fine researchers. Moreover, there are many specialist books concerning Japanese history available and historical resources (such as primary sources concerning the Northern Territories or publications and reprints of sources for each period or field of study) on campus, thus making the Laboratory of Japanese History an ideal environment for research.
Oriental History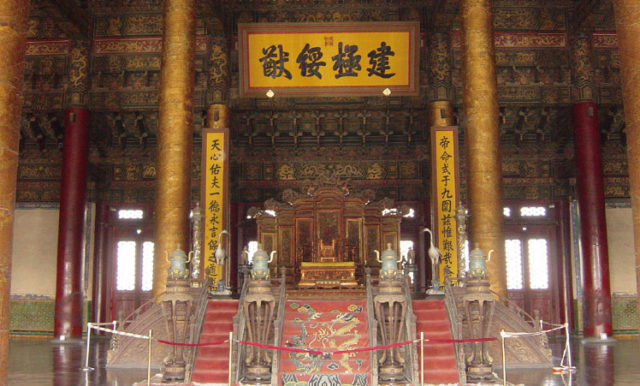 The Laboratory of Oriental History conducts historical research on the various regions that make up East Asia. Research thus covers expansive territories, and multiple languages can be used to contribute to historical studies on East Asia. Indeed, in this laboratory, there are resources written in Classic Chinese, Modern Chinese, Persian, Arabian, and Turkish just waiting for students to come and interpret them. There are sources that are written vertically, sources that are written horizontally, bamboo slips, wooden, slips, and more, all waiting for students here at this laboratory.
Occidental History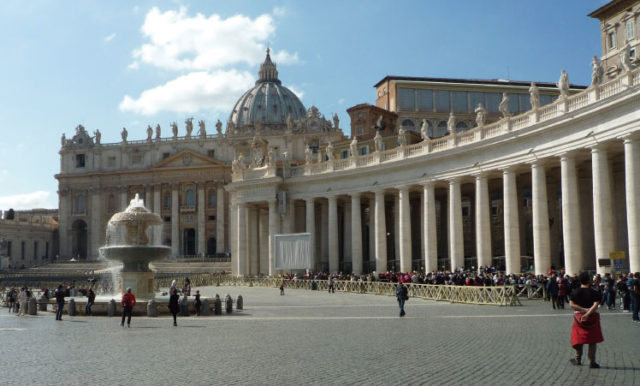 At the Laboratory of Occidental History, we conduct research that primarily focuses on the history of the politics, economy, society, and culture in Ancient Rome, Early Modern Germany, and Modern Europe (with a particular emphasis on England and France). Additionally, we have been working on incorporating three new themes into our research: gender, nationalism, and immigration.
Archaeology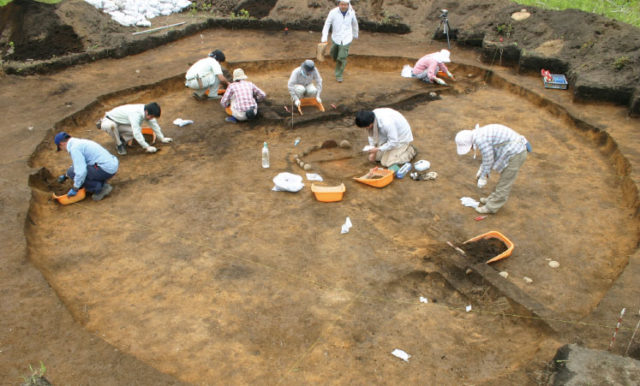 Faculty members at the Laboratory of Archaeology include top-level experts on research on artifacts, ruins, and remains, as well as specialists in a new field in archaeological science: plant and animal archaeology. Faculty members at the Laboratory of Archaeology cover a broad range of time periods and regions. This includes time periods ranging from the Stone Age to modern history, and regions such as Eurasia, the Japanese islands, and the Americas. Faculty members use this knowledge to help support graduate students engage in state of the art archaeological research.
---
Research group of Cultural Diversity Studies
Cultural Anthropology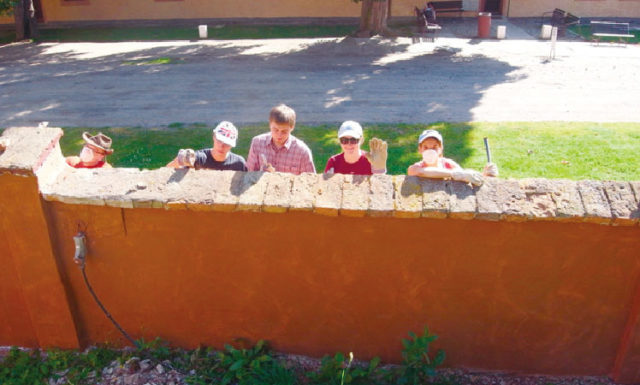 All over the world, humanity has constructed a vast array of different cultures. "Cultural Anthropology" is a field which aims to study such cultural diversity by allowing the researchers to put themselves right in the middle of other cultures. By stepping outside of the world that we are familiar with, we become able to see the diversity inherent in the human race, thus making it possible for us to better understand our increasingly global society. In this way, the Laboratory of Cultural Anthropology is a free and creative research environment that offers students a chance to partake in this experience.
Aesthetics and History of Art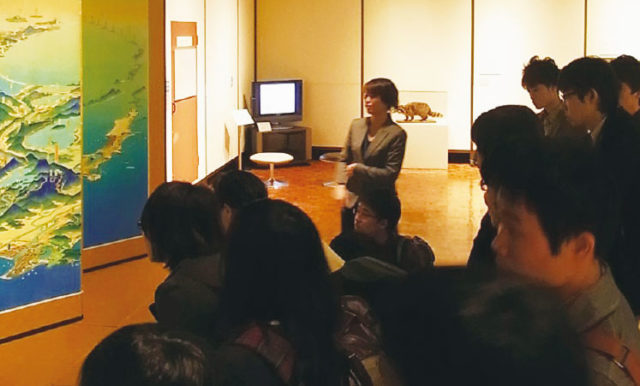 The three faculty members in the Laboratory of Aesthetics and History of Art specialize in aesthetics, the history of Western art, and the history of modern aesthetics, respectively. This laboratory aims to observe the art-works and concepts of beauty as something which can show us the fruitful creations produced by humanity's diverse set of cultures. To this end, members of this laboratory combine theoretical, universalized, and philosophical methods with positivistic, individuated, and historical methods in order to pursue a comprehensive knowledge of aesthetics and the history of art.
Museum Studies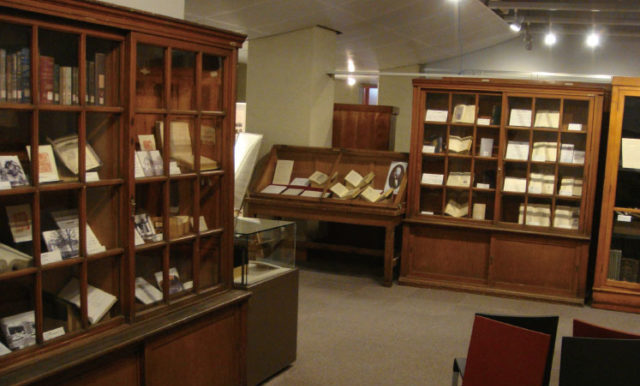 At the Laboratory of Museum Studies, we are currently considering new methods for evaluating and creating museums that could be applicable to modern museum mission statements. We are undertaking this task by both conducting surveys of resources, works, and indexes, as well as by conducting fieldwork. We are also working to find new possible approaches we can take when working in museum studies, as well as to provide an upgraded version of the basic knowledge given in the Course for Prospective Museum Workers.
---
Research group of Cultural Representations
European and American Literature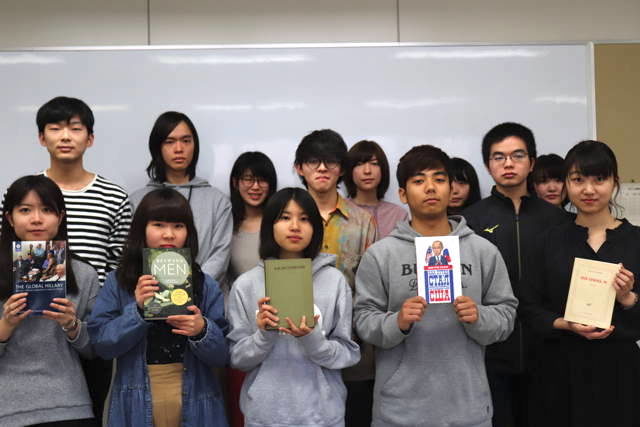 Here, we work to thoroughly comprehend European and American literature. On the one hand, faculty members specialize in Classic Western Literature, French Literature, Russian Literature, and American/English literature. On the other hand, they are methodologically divided between specializing in hermeneutic research, historical cultural studies, comparative literature, and literary theory. In this way, we weave a complex web of thoughts, in which imagination and creativity come together to take us on a journey to brand new literary worlds.
Pre-modern Japanese Literature and Culture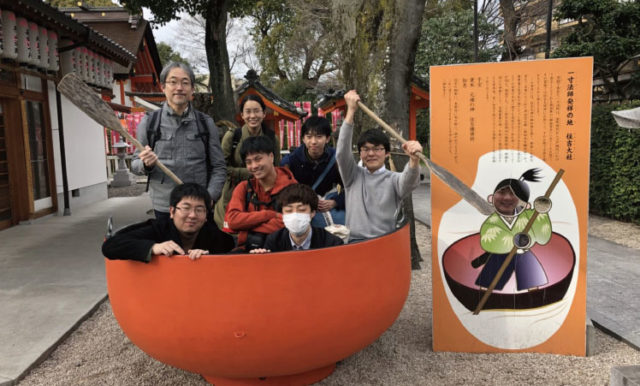 In the Pre-Modern Japanese Literature and Culture Laboratory, we academically analyze classical Japanese literature and culture in order to find the unique cultural heritages it has to offer the world. Whether it be a study of the earliest classics such as the Kojiki and Manyoshu, or more a more recent study of Chikamatsu, Saikaku, and Basho, we support students as they research topics that match with their own interests.
Sinology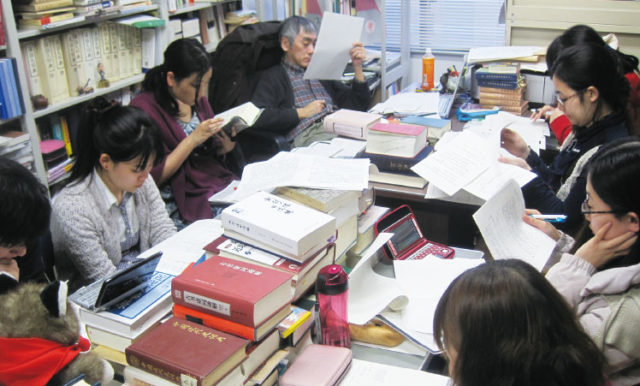 At the Laboratory of Sinology, we research a broad range of themes such as Chinese thought, language, literature, and other topics related to China or countries in the East-Asian Cultural Sphere. Many students have short or long term experiences studying abroad in China or Taiwan. Moreover, in this department there are also many students who have come from China, allowing for an environment in which everyone can experience positive intercultural exchange.
Visual and Modern Culture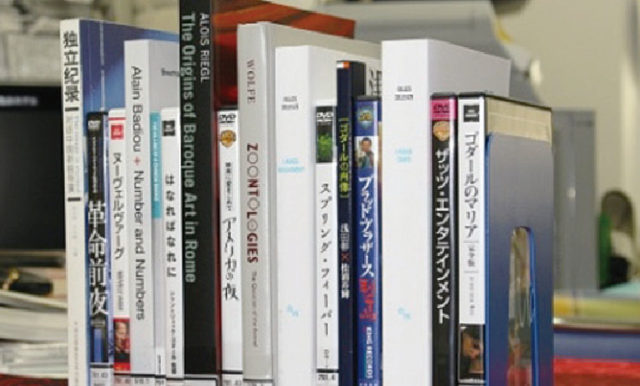 The Visual and Modern Culture Laboratory focuses primarily on modern and contemporary Japanese literature, as well as cinema from both Japan and around the globe. Here, we engage in concrete theoretical research on contemporary visual culture *including animation, manga, photography, and subculture) and thought. We aim to continue pursuing new standards for theories on literature, film, and thought as we work at the forefront of the most advanced research on our modern world.
---
Research group of Linguistics
Linguistics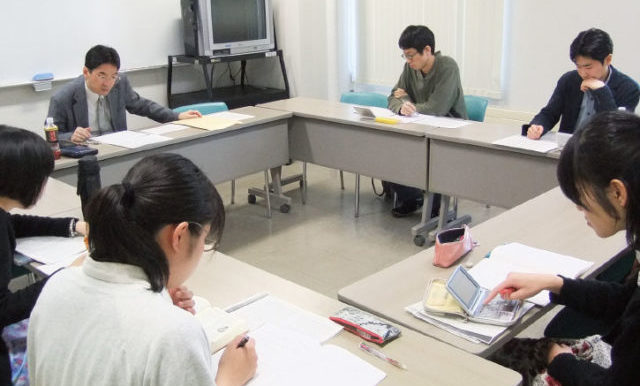 In order to study language from a scientific perspective, the Department of Linguistics conducts descriptive, theoretical, positive, and applied research on both general linguistics and linguistics about one language. In addition to being able to conduct linguistic research on European languages like English, German, Germanic languages, French, Romantic languages, Russian, and Slavic languages, it is also possible to study the linguistics of Asian languages such as Korean and Ainu languages, and even study the linguistics of Japanese language. The Department of Linguistics takes many diverse approaches to the study of language. In addition to historical and social linguistics, it is possible to learn about a broad variety of linguistic phenomena, such as phonetics, phonology, forms, syntax, semantics, and pragmatics.
---
Division of Human Sciences
Research group of Psychology
Psychology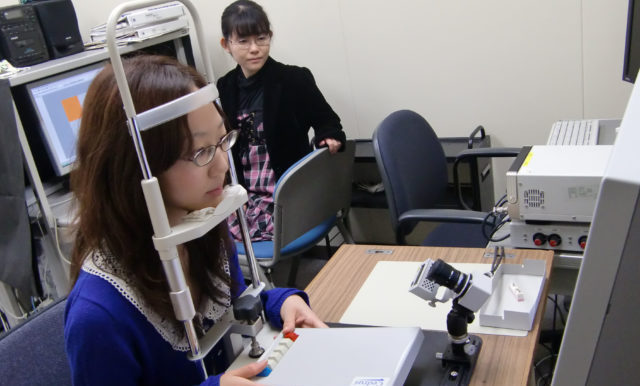 How exactly do the cognitive activities of humans and animals function? How does the brain work? In the Department of Psychology, we strive to perform education and research on these kinds of problems in cognitive psychology. Concretely speaking, in addition to areas with a long history like perception, attention, memory, learning, and development, we also work on relatively new fields such as neuroscience, music, and attraction. Specifically, we aim to gain a more profound understanding of all of these phenomena and the mechanisms behind them. We have also started to work on industrial application. All instructors in this department work together to help provide an education for the next generation of specialists and researchers.
Research group of Behavioral Science
Behavioral Science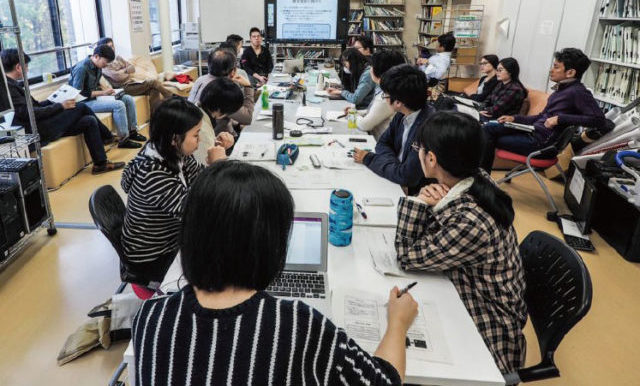 The Department of Behavioral Science engages in high-level research on the relationship between the minds of individuals at the micro-level and society at macro-level. This research is conducted under the guidance of theories and methods borne from a combination of social psychology, evolutionary psychology, cultural psychology, economics, neuroscience, and comparative cognitive science. In other words, the Department of Behavioral Science aims to advance research on the process of how individual humans and animals and the societies they live in mutually influence one another. From theoretical research on topics such as the adaptive/neuroscientific basis of cooperative behavior, the generation and inheritance of culture, voluntary social decision-making, and social structures/psychology to practical research on social issues and public decision-making, this department offers students a wide variety of topics to study.
Research group of Sociology
Sociology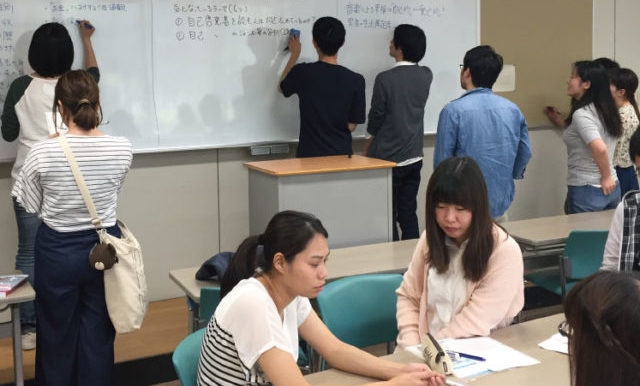 In the Department of Sociology, we aspire to achieve many goals. First, we hope to provide causal explanations of social structures and changes outgoing from individual relationships. We also try to give a normative conception of the kind of society we ought to pursue. Finally, we hope to accurately collect and analyze the data needed to engage in these tasks through surveys and investigations. For this sake, graduate students in this department all pursue their own research interest while learning both classical theories and new hypotheses as well as quantitative and qualitative survey methods. This department also supports students who wish to study abroad, and offers a program to qualify students to become specialized social surveyors as necessary.
Research group of Regional Science
Regional Science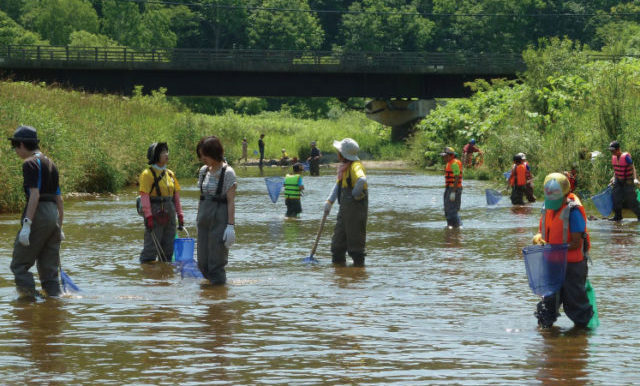 The Department of Regional Studies aims to conduct comprehensive research on the various problems present in our modern world by investigating them from the perspective of both human society and nature. In this Department, we attempt to gain a more profound society of a certain region by conducting on site-surveys from a "regional perspective", based on principles from fields like regional sociology, anthropogeography, and social ecology and by furthermore allowing these different approaches come into dialogue with one another. Students are taught everything from basic theories to fieldwork methods, analytic methods, and how to apply their work to society. During this process, students are given a healthy dose of "outdoor education" in tandem with one-to-one advisory sessions, thus allowing to discover their own problems to investigate and solve. In this way, we hope to help cultivate researchers capable of carrying out such tasks necessary for the sake of our current society.