Profile
KUNIKITA Dai
Associate Professor

Research Subject

I am researching human activities and environmental changes in prehistoric period. In particular, I have been studying past food habits and cultural transitions using natural scientific methods such as dating and isotope analysis.
Research Fields

Archaeology, Archaeological Science

Faculty - Division / Research Group / Laboratory

Division of Humanities / Research Group of History / Laboratory of Archaeology

Graduate School - Division / Department / Laboratory

Division of Humanities / Department of History / Laboratory of Archaeology

School - Course / Laboratory

Division of Humanities and Human Sciences / Course of History and Anthropology / Laboratory of Archaeology

Related Links
Lab.letters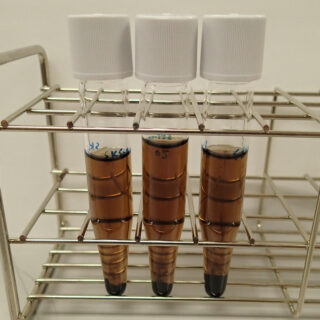 An archaeological scientist in field investigations
disclosing information on archaeological remains through dating
I was a second-year student at a university when I first participated in excavation research in Primorsky Krai, Russia. Since then, I have engaged in fieldwork every summer as an investigation member. Archaeological scientists specializing in analytical research generally tend to favor laboratory work, and few in Japan seem to understand the appeal of fieldwork. After learning a wide range of procedures at excavation sites and returning to the laboratory with samples and the excitement surrounding those sites, you can further immerse yourselves in laboratory work.
The most important information you wish to disclose from excavated remains is the date. Once you can determine the age in which something was used, it is as if you have identified a secret password that serves as a breakthrough for eliciting relevant and diverse information from the archaeological remains.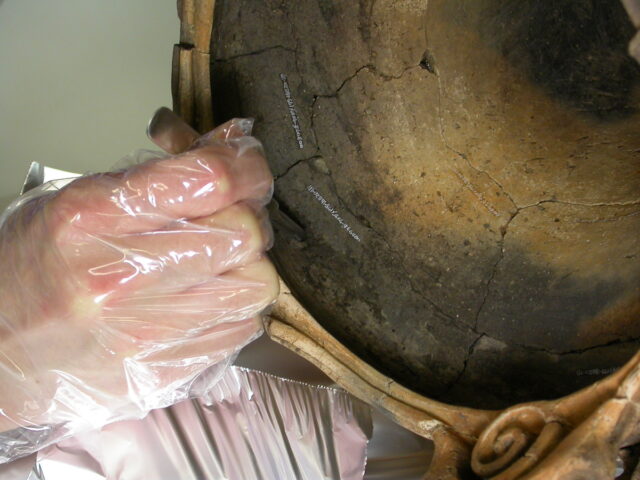 Hokkaido University is poised to begin producing archaeological researchers addressing diverse archaeology research
The laboratory of archaeology at Hokkaido University, which was previously known as the course of northern cultures, covers a wide range of disciplines related to archaeology, boasting faculty members who are among the best in the nation. In collaboration with the Hokkaido University Museum and the Hokkaido University Archaeological Research Center, research achievements cultivated over many years and extensive human resources both at home and overseas will strongly support your research.
Hokkaido University is the second national university to have obtained admission to the archaeological researcher qualification system. The amendments to the Law for the Protection of Cultural Properties have promoted the trend toward emphasizing not only the preservation of cultural assets but also their application as tourism resources. Gathering the latest information on cultural assets belonging to the general public and acquiring accurate expertise in them will help you make a soft landing once you are employed.
Message
Archaeology includes the field of conducting research on past environments and cultures using various natural scientific methods other than that of performing excavation research on remains such as clay vessels and stone artifacts. This field is referred to as Archaeological Science or Environmental Archaeology, and has become an integral discipline in recent years. I have recently been engaged in an elementary analysis of charred residues on excavated pottery with the aim of identifying the type of food. Even those who have an aversion to fieldwork may take delight in natural scientific laboratory work.
As for me, I also place significant emphasis on fieldwork. I participate in ruins investigations in Northeast Asia (chiefly the Russian Far East) every year. Although it may sound strange for archaeological scientists to bother with visiting archaeological sites, I especially relish making new discoveries derived from the specimens I directly sampled in the excavation surveys in which I participated. I hope you will be able to study archaeology regardless of whether it is in the humanities or sciences. Such a policy is called interdisciplinary study, and attaining a wide range of expertise and skills while young will surely serve as a foundation for the future.
Finally, the laboratory of archaeology at Hokkaido University obtained admission to the archaeological researcher qualification system in April 2020. An archaeological researcher is a qualification to certify that the holder of the certificate has the expertise to engage in the investigative excavation of a buried cultural property as well as the capacity to conduct excavation surveys. Even those who are affiliated with laboratories other than the laboratory of archaeology can obtain the qualification as long as they take the necessary credits to do so. For further information, please see the guidance outlines on the Laboratory of Archaeology website.