The Department of Cultural Representations is made up of the following four laboratories: the Laboratory of European and American Literature, the Laboratory of Pre-modern Japanese Studies, the Laboratory of Sinology, and the Laboratory of Visual and Modern Culture. This department aims to support students in their research and education by providing them a broad view of culture and teaching them about topics as diverse as literature, the history of thought, visual culture, and popular culture. A variety of works are available from a multitude of regions in many different languages, including English, French, Russian, Chinese, Japanese, and Classical Western Texts. By attending to these research topics, we aim to concretely and theoretically analyze and evaluate the plethora of works that humans have created to express themselves. While doing so, we aim to base our work in a diverse set of critical, visual, and cultural theories. We warmly welcome all students who wish to pursue research on language, culture, and visual media.
Laboratory of European and American Literature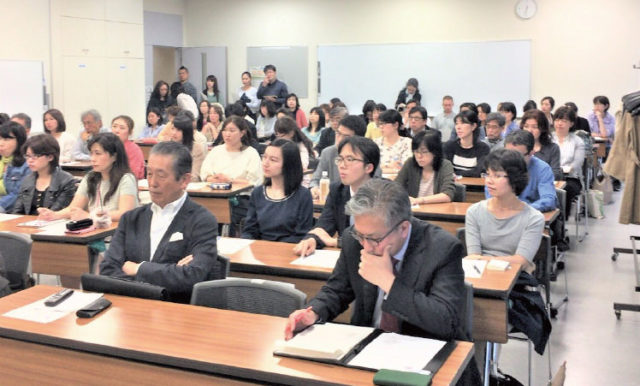 Here, we work to thoroughly comprehend European and American literature. On the one hand, faculty members specialize in Classic Western Literature, French Literature, Russian Literature, and American/English literature. On the other hand, they are methodologically divided between specializing in hermeneutic research, historical cultural studies, comparative literature, and literary theory. In this way, we weave a complex web of thoughts, in which imagination and creativity come together to take us on a journey to brand new literary worlds.
Faculty List
Laboratory of Pre-modern Japanese Literature and Culture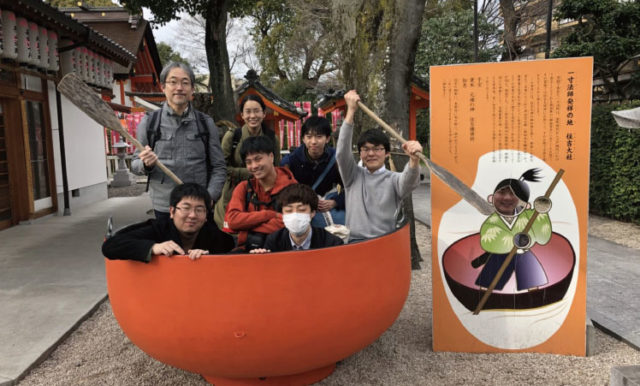 In the Pre-Modern Japanese Literature and Culture Laboratory, we academically analyze classical Japanese literature and culture in order to find the unique cultural heritages it has to offer the world. Whether it be a study of the earliest classics such as the Kojiki and Manyoshu, or more a more recent study of Chikamatsu, Saikaku, and Basho, we support students as they research topics that match with their own interests.
Faculty List
Laboratory of Sinology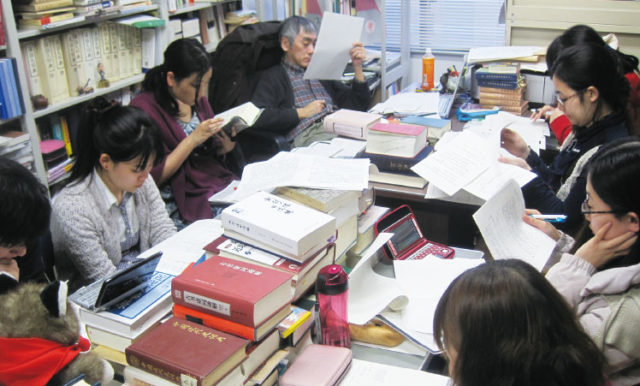 At the Laboratory of Sinology, we research a broad range of themes such as Chinese thought, language, literature, and other topics related to China or countries in the East-Asian Cultural Sphere. Many students have short or long term experiences studying abroad in China or Taiwan. Moreover, in this department there are also many students who have come from China, allowing for an environment in which everyone can experience positive intercultural exchange.
Faculty List
Laboratory of Visual and Modern Culture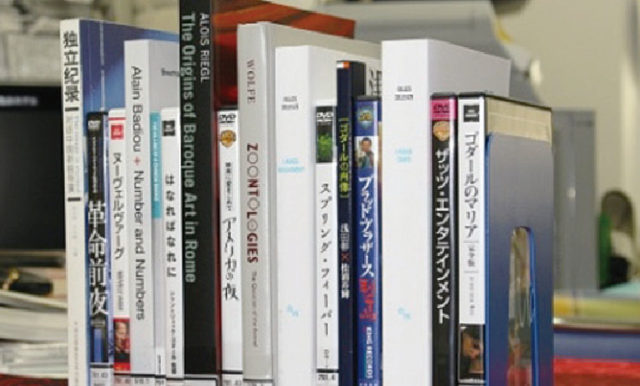 The Visual and Modern Culture Laboratory focuses primarily on modern and contemporary Japanese literature, as well as cinema from both Japan and around the globe. Here, we engage in concrete theoretical research on contemporary visual culture *including animation, manga, photography, and subculture) and thought. We aim to continue pursuing new standards for theories on literature, film, and thought as we work at the forefront of the most advanced research on our modern world.
Faculty List