Profile

Research Subject

English literature and film studies, especially on the representations of power relations in sex, gender and sexuality as they include not only women's but masculinities as well as queer studies.
Research Fields

English and Gender Studies

Faculty - Division / Research Group / Laboratory

Division of Humanities / Research Group of Cultural Representations / Laboratory of European and American Literature

Graduate School - Division / Department / Laboratory

Division of Humanities / Department of Cultural Representations / Laboratory of European and American Literature

School - Course / Laboratory

Division of Humanities and Human Sciences / Course of Linguistics and Literature / Laboratory of European and American Literature

Contact

Office/Lab: 418
TEL: +81-11-706-4085
FAX: +81-11-706-4085
Email: june(at)let.hokudai.ac.jp
Replace "(at)" with "@" when sending email.

Foreign exchange students who want to be research students (including Japanese residents) should apply for the designated period in accordance with the

"Research Student Application Guidelines"

. Even if you send an email directly to the staff, there is no reply.

Related Links
Lab.letters

Aiming to be a messenger who inspires people: Literary research contributing to a better tomorrow
Literary study is a field that inspires people by objectively conveying to them subjective emotions and questions derived from literary works. In other words, learning how to accurately express yourself as a messenger by bringing "realization" to people around you through literary works—this is the greatest pleasure obtained exclusively from literary study. The "International University Consortium – ProSPER.Net", which I have chaired, plays the role of a place where members strive to promote Education for Sustainable Development (ESD) and to come up with ways of realizing a better tomorrow. I think it's also about time for us to focus not only on artistic quality through literary research, but also on what we can do about facing real-life problems.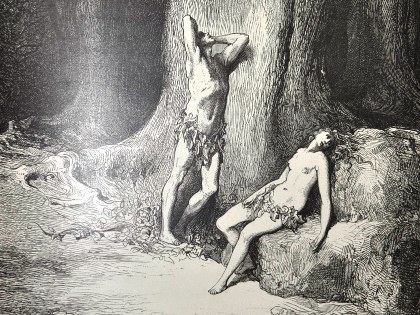 Feel others' pain as your own. Learn about the beauty of diversity, and bring it back to society.
My research specializes in gender and sexuality. I request that students who wish to conduct literary research contribute to society by developing the attitude of "feeling others' pain as their own". I analyze various feelings, such as hope, despair, depression and pain, hidden in the processes of discovering value in diverse ways of life and in paying tribute to them.
The evaluations from my students that have made the deepest impression on me have been the following three comments: "The Senaha seminar was the hardest"…"I worked harder than I ever had"…"I enjoyed it the most." It's a great pleasure for me to produce as many students as possible who play an active role in various arenas, while feeling confident in what they learned in my class including skills to gather data so that they can remain undaunted even at academic conferences, as well as those to express themselves so that they can gain the acceptance of corporations.
Message
I would like to see undergraduate students lead romantic lives and create an ideal self in an imaginary world through lessons learned from literature in English and/or gender and sexuality studies. I also expect you to not only understand literature but also acquire the skills needed to express yourself.
The graduate students researching literature in English and/or gender and sexuality studies are tackling a variety of professional disciplines. Our laboratory is aimed at providing opportunities for them to acquire not only skills for interpreting literary works but also appropriate attitudes as researchers and techniques for writing academic papers. They are supposed to prepare for conference presentations or publication in an academic journal from the first year of graduate school. I provide support for master's theses, master research project and doctoral dissertation through seminars and individual conferences. What is most important in your life while in graduate school is to envision your future, thereby considering and implementing what you should be doing now.
Why not take this opportunity to create a new yourself that you can take pride in in the future?