For five days from September 6 to 10, Regional Sciences (Lecture): General Theory of Invasive Alien Species Management 2021 was held as a course offered by Hokkaido Summer Institute (HSI) 2021.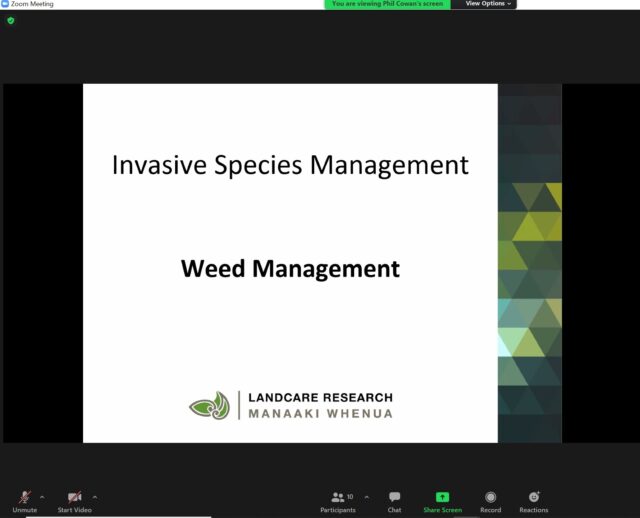 The lecturer for this course was Dr. Phil COWAN, who is engaged in state-of-the-art research at Landcare Research (Wildlife Ecology & Management) in New Zealand. We invited him as a lecturer in 2017, 2018 and 2019 (cancelled in 2020 due to COVID-19), and welcomed him once again this year. Landcare Research was established by the Government of New Zealand, serving as a prestigious research center specializing in research on land and biodiversity. Dr. Cowan has long been engaged in research on measures for invasive alien species management and in their implementation.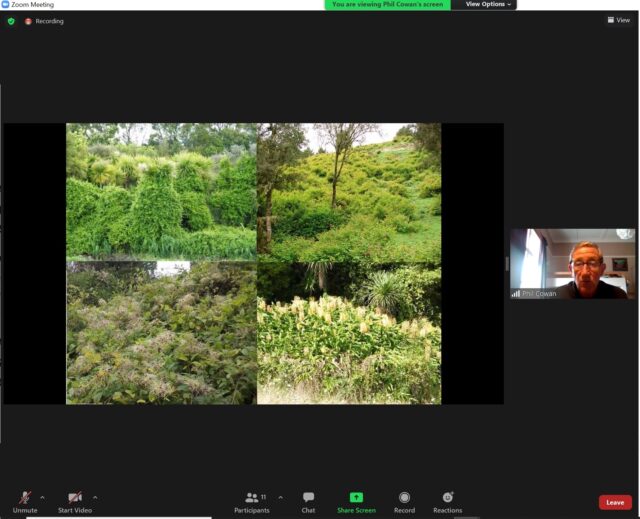 Invited foreign lecturer Dr. Phil COWAN (Landcare Research, New Zealand)
This course was geared toward graduate students, aiming to help them to learn basic knowledge and skills related to the management of invasive alien species—one of the hurdles in dire need of worldwide cooperation. It was also aimed at providing knowledge of the frameworks necessary for addressing the issue of alien species in New Zealand remaining at the cutting edge of this discipline and the status quo in Japan. This was the third time lecture targeted at graduate students.
The ongoing COVID-19 pandemic prevented us from inviting lecturers for this course from overseas. Dr. Cowan, whom we had intended to invite, was willing to provide online lectures from home in New Zealand, which is 9,000 km from Japan with a three-hour time difference. As New Zealand is three hours ahead of Japan, students participated in the lectures, which were delivered during the nighttime hours in New Zealand, by watching on-demand videos prepared by the lecturer. When students who participated in these on-demand lectures had questions, they could ask them during live lectures on the following day or via e-mail. In addition, he often told students to feel free to email him whenever they had questions, paying careful attention to the need to prevent a situation in which students would not understand these on-demand lectures.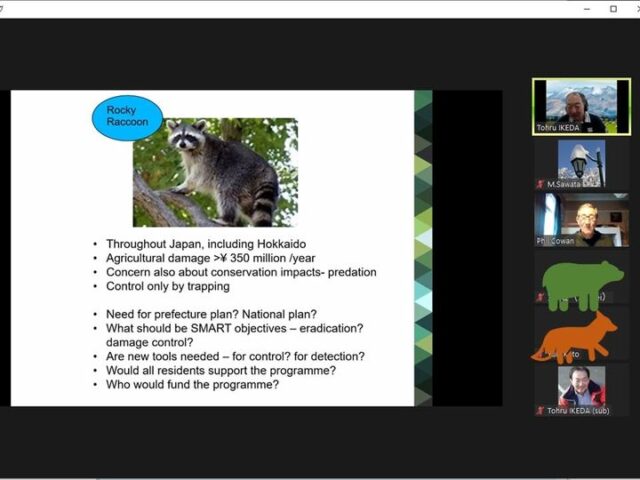 Through a wealth of images and documents, these intensive lectures held over the course of five days covered not only cases observed in New Zealand and Australia but also those in Japan and other countries. During the question-and-answer sessions, students asked questions relevant to these lectures, while those from overseas presented their opinions on the issue of alien species unique to their local environments. With specific cases shown in the figures, the lectures addressed the difference between prediction and reality regarding management of and countermeasures for alien plant species regarded as weeds, such as moth mullein and boneseed, as well as animal welfare. It was also pointed out that exterminating foreign species shunned by locals gains public understanding relatively easily, while terminating escaped alien species once kept as pets does not, and is frequently met with fierce opposition from the public, posing an issue even in a country like New Zealand at the forefront of this issue. Cost efficiency was also presented as another problem that is difficult to address.
Due to its being held online and the time difference, this course was delivered through Zoom (live) and ELMS (on-demand). Despite the limited amount of time available for preparation between the lecturer, Dr. Cowan, and Professor Ikeda of Hokkaido University, the two were able to offer lectures just as efficient as those held face-to-face. Students had the opportunity to attend lectures and exchange opinions with their peers overseas, which is rare in their usual classes, thus making this a valuable experience.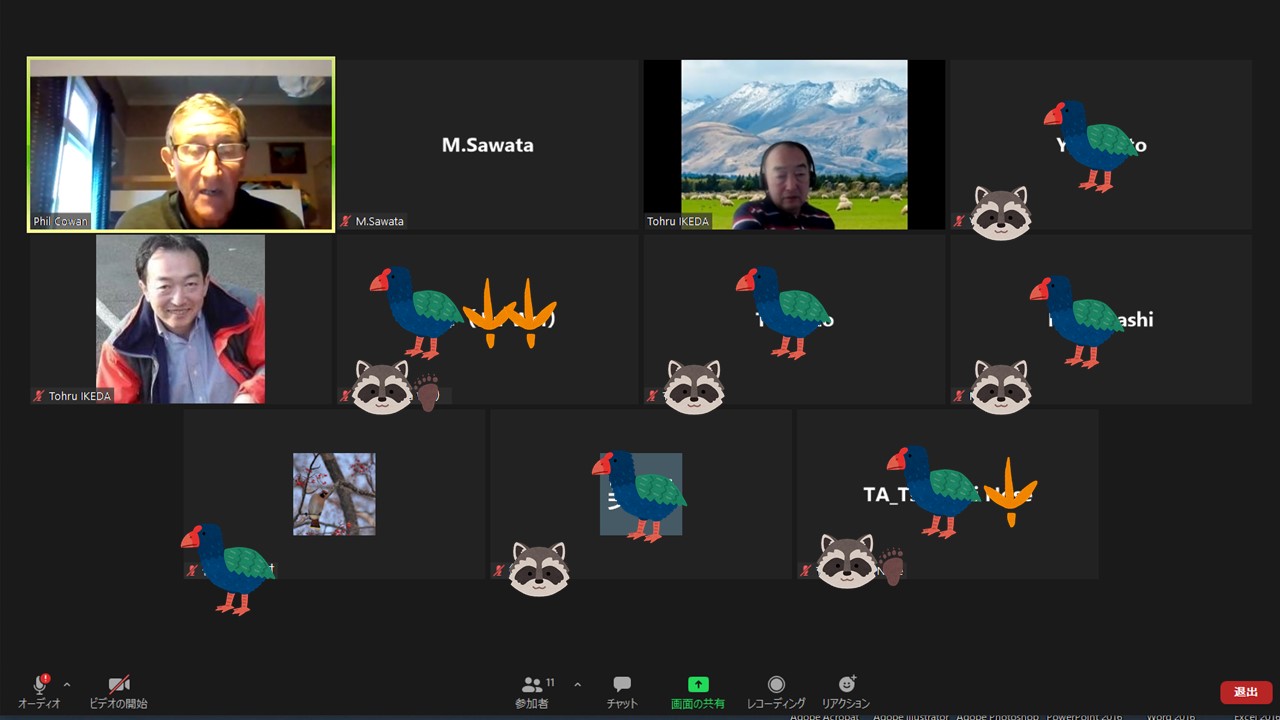 This course, through which students could learn directly from researchers about the latest information on invasive alien species management and the implementation of countermeasures against them, will also be offered next year by an invited researcher from Landcare Research in New Zealand.