The course "Social Ecology: Principles of Invasion Ecology" was held as one class for Hokkaido Summer Institute 2018. The course lasted for 5 days, and was held from July 29th to August 5th.
Al Glen from Landcare Research Center (Wildlife Ecology and Management) in New Zealand continued his role as the main lecturer for this course over the past two years.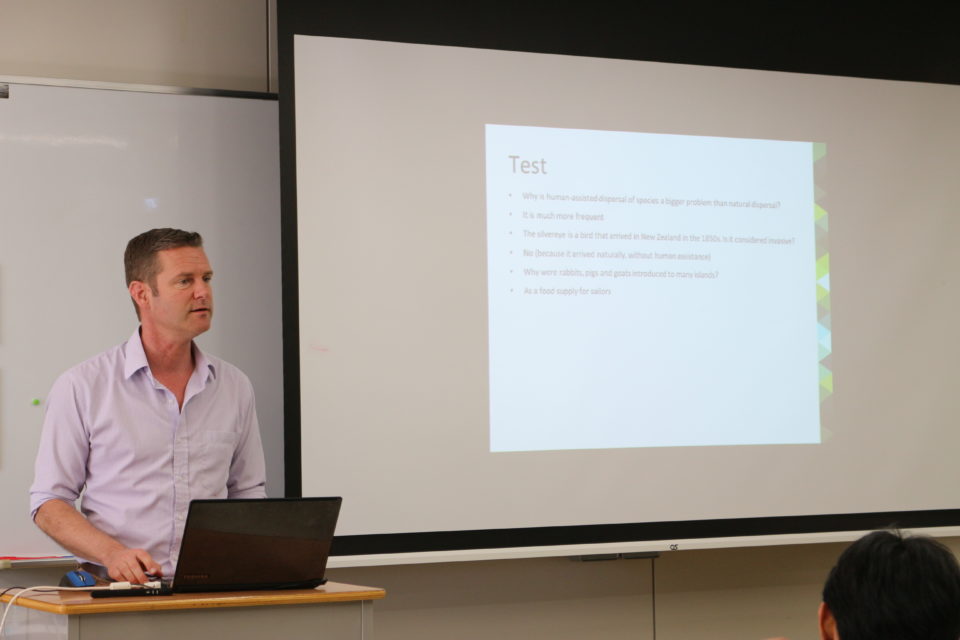 This course aimed not only to help undergraduate students understand how to assess the state of and damages caused by invasive species relative to the problems they pose to native species, human health, the ecosystem, and human society, but also to help them understand the causes of, and preventative measures against, such invasive species. This was the third year this course was held.
In class, many presentation slides were used to both help students grasp the basics of invasive ecology as well as provide them with examples from New Zealand and Australia.
At the end of each day during this 5-day course, students were given a mini-test to help make sure they had understood the content of each lecture. This shows the efforts made in this course to ensure that students did not merely take the class, but were also encouraged to gain a firm understanding of the knowledge they had gained. By actively asking questions and thinking carefully about the answers they were given, students were able to gain a more profound understanding.
In the second half of this course, students formed 3 teams and conducted group work on the "Weed Risk Assessment System." Each group was given information about 3 different invasive species listed in the Global Invasive Species Database. Then, they evaluated their particular invasive species according to the 49 criteria listed in this assessment system, including domestication and cultivation, climate and distribution, characteristics, dispersal mechanisms, and persistence attributes. Students then presented the results of their assessment.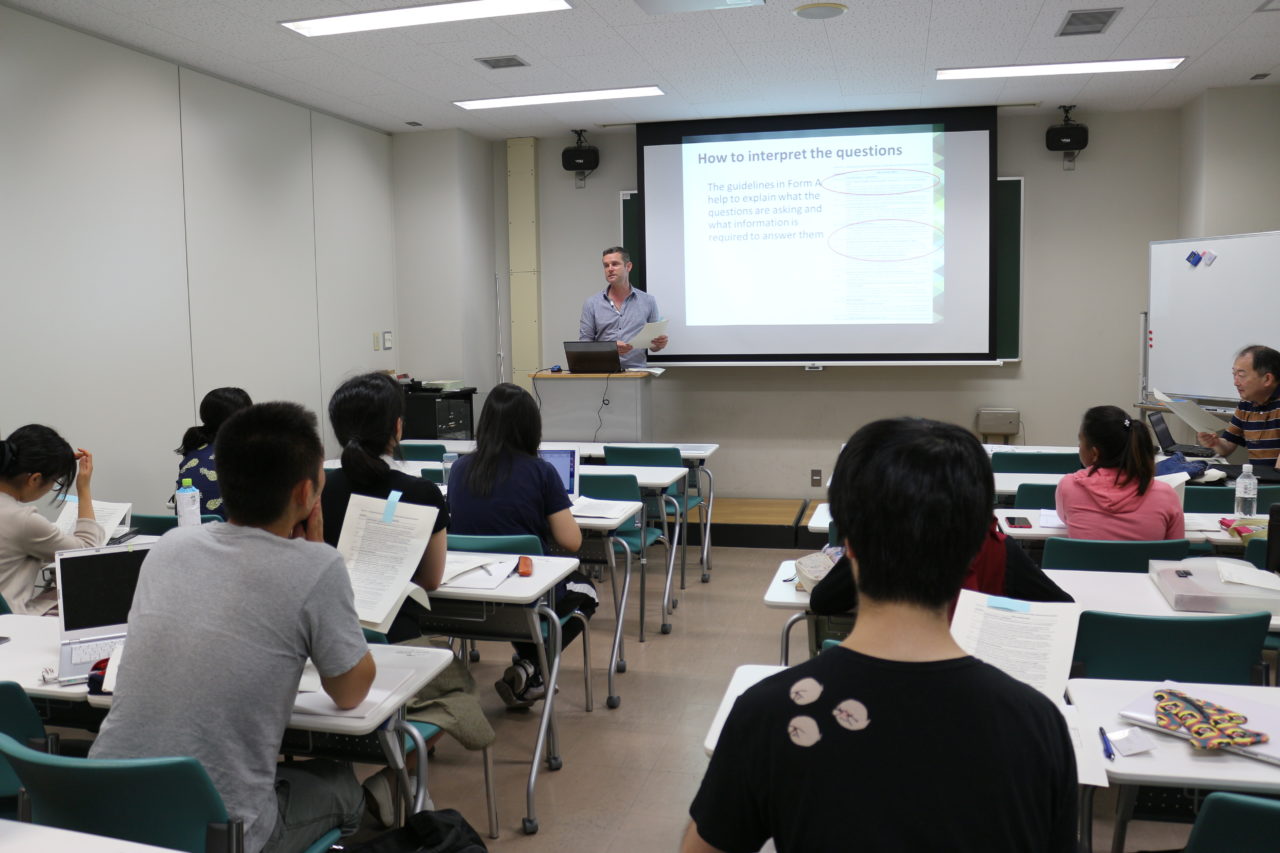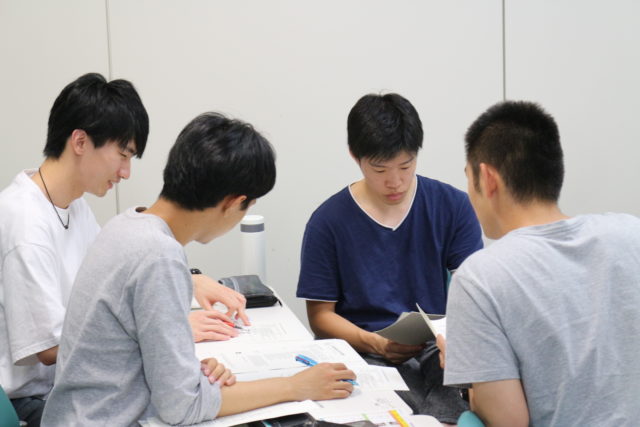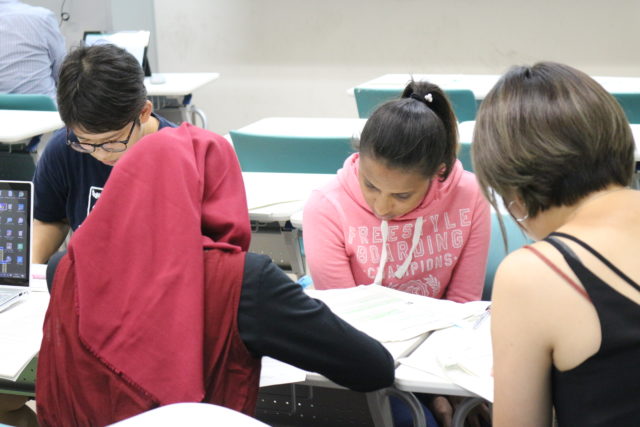 Students doing group work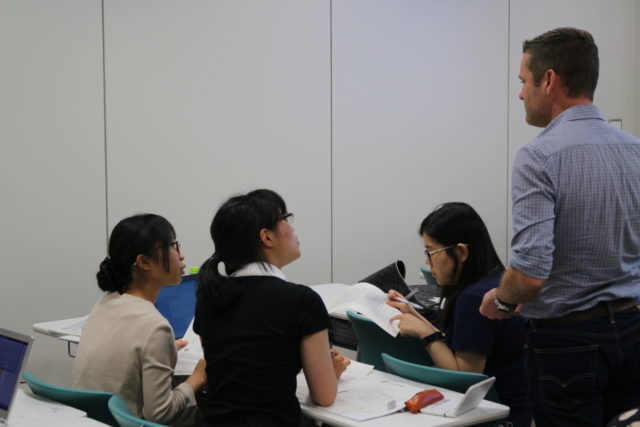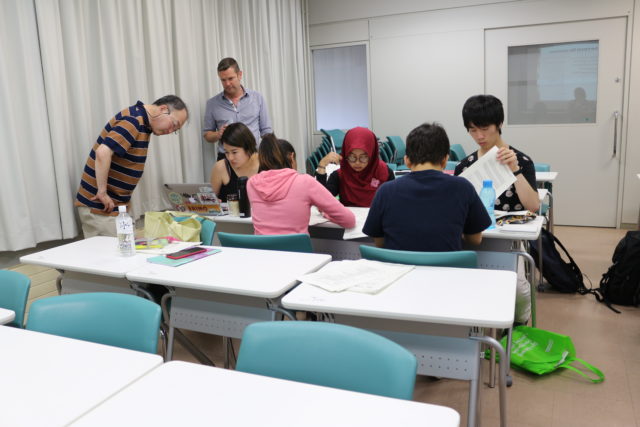 Students getting advice from the lecturer during their group work
Student surveys showed that class materials and presentation slides were easy for students to understand. Students were also quite satisfied with their group work. It would seem that students were furthermore able to make the most of their chance to take an undergraduate class in English.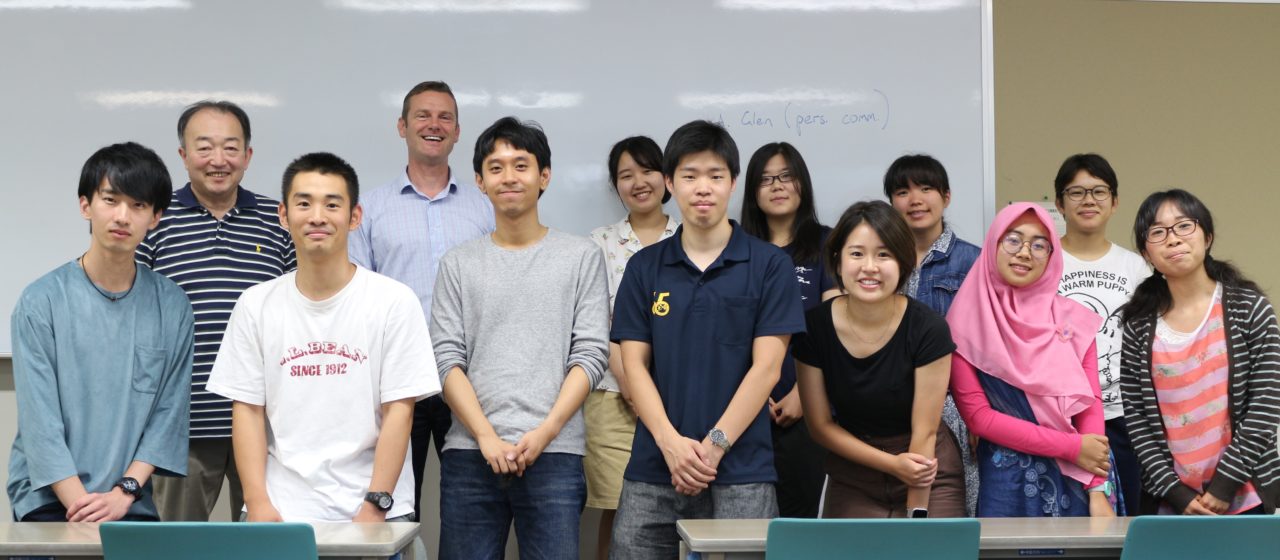 This course is scheduled to continue next year under the guidance of Dr. Glen, and give students another chance to learn about the most advanced preventative measures in invasive ecology from one of the world's leading researchers in this field.