Profile
YAMASAKI Koji
Associate Professor
Research Subject

I specialize in cultural anthropology and museum studies. My research focuses on a modern meaning of museum material. I conduct research on display of indigenous peoples, promotion of Ainu crafts, and overseas Ainu collections.
Research Fields

Ainu material culture,Cultural anthropology,Museum studies

Graduate School - Division / Department / Laboratory

Division of Humanities / Department of Ainu and Indigenous Studies / Laboratory of Ainu and Indigenous Studies

Related Links
Lab.letters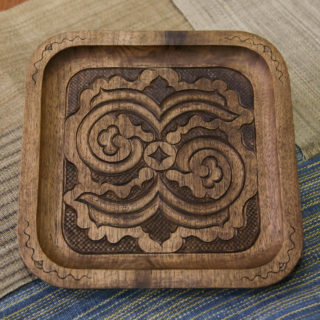 Modern significance of Ainu material culture:
Collaborating with the Ainu who are willing to take on new challenges
The artifacts housed in museums provide important cultural resources not only to bear evidence of history and culture in the past but also to be utilized in the future. My research focuses on Ainu material culture including folk handicrafts from the perspective of museum anthropology.
I am also engaged in exhibition planning and management as well as joint surveys with Ainu craftsmen. In the rotating exhibit held in 2009, in which modern craftsmen tried to duplicate Ainu folk handicrafts, individual craftsmen ended up making a new discovery by tracing refined techniques used to create them. I will continue my efforts to create such opportunities and maintain my research stance of working alongside the Ainu people while paying careful attention to their feelings, minds and findings.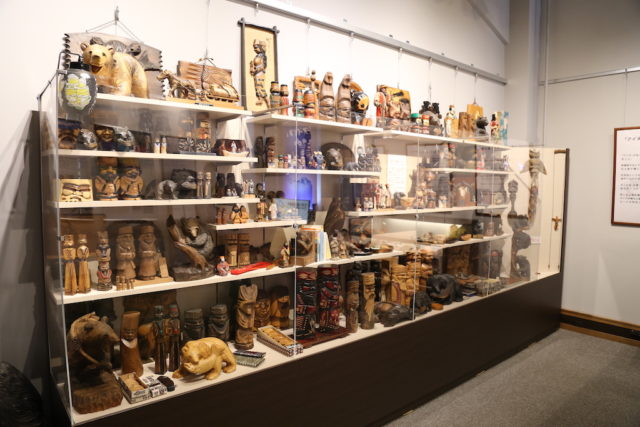 Cherishing the perspective of doubting things taken for granted
Under rare research circumstances
The Center for Ainu and Indigenous Studies Hokkaido University, with which I am affiliated, was established in April 2007. I remember fondly that I was also involved in the launching of operations as one of the founding members of the Center and feel delighted that education on Ainu and Indigenous Studies was initiated at the Graduate School in 2019.
People living in Hokkaido, the island of the indigenous Ainu, find themselves in environments that are rare in other regions. I sincerely hope you will accept historical facts and matters that come into your sight simply because you are here in Hokkaido and simultaneously cherish the flexible viewpoint of doubting the things you take for granted. I cordially welcome those who are interested in research on Ainu and indigenous peoples in the hope that I wish to work alongside you to seek clues that will enable us to carve out the future through research.
Message
The daily activities of human beings have always coexisted with material objects. Research on materials is a classical yet new discipline. Observing something from the perspective of objects allows you to see a new world you have never before envisioned. My class deals with major themes such as the Ainu people, indigenous peoples, museums, exhibitions and material culture. The aim of the class is not to observe and identify something from an outsider's standpoint, but rather to initially ponder your current presence and then learn the art of continuing to think about what you can do and what you can become. Examining something from the perspectives of practice and application is also important. The days you spend learning may not be always brimming with pleasant discoveries, but I believe you can acquire know-how instrumental in improving your future life.