Profile
OGAWA Kenji
Associate Professor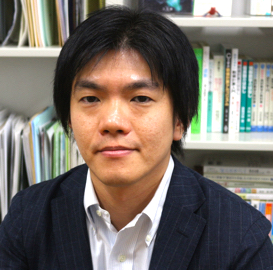 Research Subject

We are using behavioral and functional neuroimaging (fMRI/MEG) experiments to elucidate the neural mechanisms of human motor control & learning, body schema & image, and social cognition based on mirror neuron system.
Research Fields

Cognitive Neuroscience (Motor Control, Social Cognition)

Faculty - Division / Research Group / Laboratory

Division of Human Sciences / Research Group of Psychology / Laboratory of Psychology

Graduate School - Division / Department / Laboratory

Division of Human Sciences / Department of Psychology / Laboratory of Psychology

School - Course / Laboratory

Division of Humanities and Human Sciences / Course of Human Sciences / Laboratory of Psychology

Contact

Office/Lab: 420
Email: ogawa(at)let.hokudai.ac.jp
Replace "(at)" with "@" when sending email.

Foreign exchange students who want to be research students (including Japanese residents) should apply for the designated period in accordance with the

"Research Student Application Guidelines"

. Even if you send an email directly to the staff, there is no reply.

Related Links
Lab.letters

Revealing the brain mechanisms that engender the mind by using the techniques of information science
Cognitive neuroscience is an academic discipline that explains how the human mind works in terms of the neural activations of the brain. In our lab, we perform research to elucidate the mechanisms of the brain and information representation by taking advantage of psychophysical experiments and functional brain imaging, such as functional magnetic resonance imaging (fMRI), as well as techniques of information science, including machine learning and multivariate analysis. Currently, my area of particular interest is motor learning and social cognition. I'd like to reveal the relationship between cognition and the brain based on embodiment with a "mirror system" that makes one feel as if one is looking at another's action, as well as "neuro-feedback" that allows one to know the status of brain activity in real time.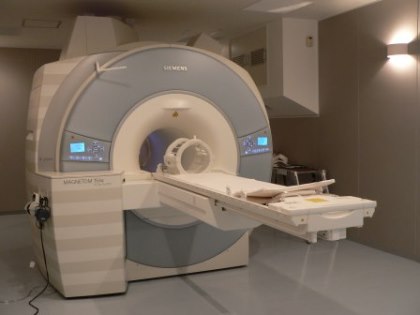 Absorb the know-how of psychology and brain science.
Top athletes can be our research theme.
The Hokkaido University Department of Psychology has many professors who have a variety of research know-hows on psychology and brain science, as well as rich environments where students can carry out cross-departmental research in collaboration with the School of Medicine and other faculties. This is one of the greatest benefits of our university.
With having an interest in the mind and brain, our students can set research themes of their own. For example, one of our students wanted to study how a world-class soccer player can achieve a bird's-eye view of the playing field from the perspective of brain science. As this field is still full of mysteries, it depends on you to decide a research theme. As I've never come up with such an interesting research theme of top soccer players, I'm looking forward to seeing what themes you'll find in the future.