Profile
Research Subject

Ethnographic research on historical reconciliation by civil society actors in Germany, theoretical and methodological consideration of the relevance of ethnographic methodology to the contemporary issues like peace and reconciliation
Research Fields

anthropology, peace research, ethnography methodology

Faculty - Division / Research Group / Laboratory

Division of Humanities / Research Group of Cultural Diversity Studies / Laboratory of Cultural Anthropology

Graduate School - Division / Department / Laboratory

Division of Humanities / Department of Cultural Diversity Studies / Laboratory of Cultural Anthropology

School - Course / Laboratory

Division of Humanities and Human Sciences / Course of History and Anthropology / Laboratory of Cultural Anthropology

Contact

Email: oda(at)let.hokudai.ac.jp
Replace "(at)" with "@" when sending email.

Foreign exchange students who want to be research students (including Japanese residents) should apply for the designated period in accordance with the

"Research Student Application Guidelines"

. Even if you send an email directly to the staff, there is no reply.

Related Links
Lab.letters

Ethnography, an endless field—even at Antarctic stations and in space
Ethnography, which is attracting increased attention these days, refers to methodologies based on field work in targeted areas or on targeted groups. Researchers venture out into the field to detail the lifestyles and activities of research participants. Anywhere humans work, whether it's an Antarctic station or a space shuttle, can be a place for ethnography. A student under my supervision chose the film commission in Takasaki City for her field research, while other students selected a Korean school and an atomic bomb victims' group in Sapporo. Each student pursued his or her own interests. An ethnographer acts as a "bridge" between social settings and the academic world. You can fully exert your curiosity as an active researcher.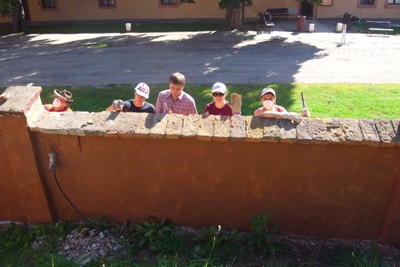 Onsite experience that attracts the attention of recruiters
and that's applicable to marketing research and disaster prevention
Ethnography has the advantage of being able to analyse incidents that occur in the field and to logically analyze them, which is a great selling point in job hunting. These days, an increasing number of corporations in Japan are following those in America in preferring to recruit ethnographers as staff for marketing research and product development. As typified by disaster ethnography, in which students learn from the experiences of great earthquakes and so forth, I'm convinced that the demand for this methodology will increasingly expand in society in the future. In pursuing your research, you can broaden your perspective. Herein lies the excitement of doing ethnography.