Profile
MINOSHIMA Hideki
Associate Professor
Research Subject

Ancient, medieval history of Ainu and Northeast Asian peoples.
Ancient Japanese history(especially northern history) through exchanges with East Asia and Eastern Eurasia.
An Attempt to Construct Ainu History as "Indigenous People's History
Research Fields

Ainu history, Northeast Asian history, Ancient Japanese history

Graduate School - Division / Department / Laboratory

Division of Humanities / Department of Ainu and Indigenous Studies / Laboratory of Ainu and Indigenous Studies

Contact

Office/Lab: Center for Ainu and Indigenous Studies, Lab.4
TEL: +81-11-706-2859
FAX: +81-11-706-2859
Email: h.minoshima(at)let.hokudai.ac.jp
Replace "(at)" with "@" when sending email.

Foreign exchange students who want to be research students (including Japanese residents) should apply for the designated period in accordance with the

"Research Student Application Guidelines"

. Even if you send an email directly to the staff, there is no reply.

Related Links
Lab.letters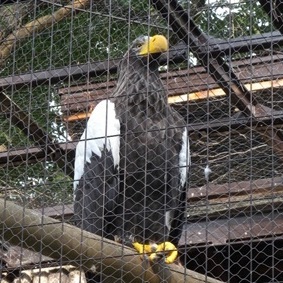 Challenging the validation of Ainu history:
Envisaging Ainu history from the perspective of Ainu community members
My research has focused on ancient history based on historical documents. Paying careful attention to archaeology, a discipline relevant to my field, I have been engaged in studies aimed at elucidating how the southern regions (Amami / Okinawa) and the northern counterparts (Tohoku / Hokkaido) of the Japanese archipelago interacted with various parts of old and modern Japan as well as those of East Asia. This has enabled me to successfully follow the tracks of those people from various trading items such as eagle feathers and fur skins from Hokkaido.
In recent years, I have chosen Ainu history as the new backbone of my research. Japanese history generally indicates that the main island of Japan entered the Kamakura era around the 13th century, which coincides with when Ainu culture emerged in Hokkaido. However, this raises concern that such a simple description is inappropriate for deliniating the long-term process behind Ainu history and culture. Focusing on the Ainu people, I eagerly wish to envisage Ainu history based on a broader timeline and not from the traditional framework of Japanese history.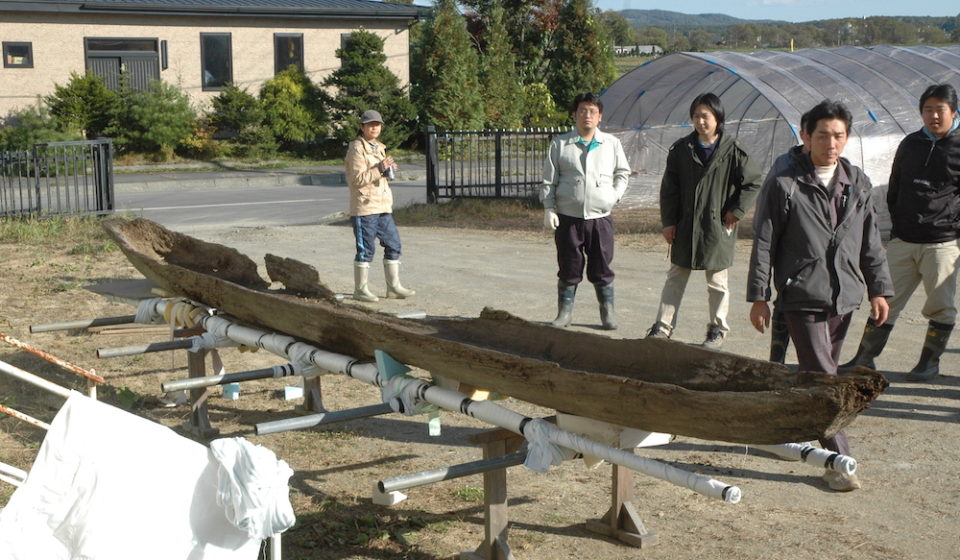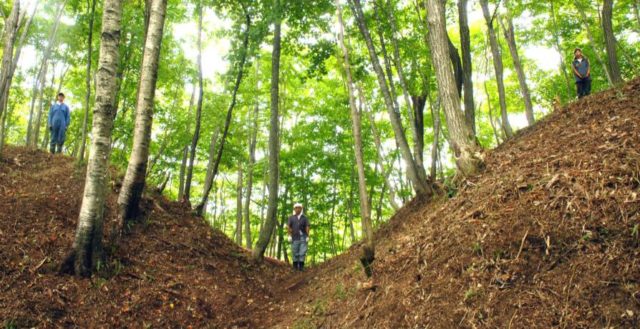 Stick to a basic research method in cutting-edge research environments
The Center for Ainu and Indigenous Studies Hokkaido University is literally an incentive space where specialists in various realms related to research on the Ainu and other indigenous peoples assemble. Staff members hailing from the Ainu and other indigenous communities as well as the ethnic majority of Japanese people work together to proactively exchange information between different fields. I often have opportunities to learn firsthand the thoughts and feelings of researchers from the Ainu community or to witness the issues they are facing, which makes me once again realize that history is connected to the present.
My sincere hope is that you will be able to acquire basic research methods that can only be adopted in this interdisciplinary environment – an approach to immersing yourself in a heap of literature and historic documents and verifying your opinion based on the facts you have identified through the trial and error process. Even when you have reached a plateau in your research, this kind of back-to-the-basics approach will, in most cases, provide a shortcut to finding a clue to surmounting whatever bottleneck you face.
Message
The basis for historical science is formed by verification based on probes into historical papers and documents. However, the historical facts obtained through such procedures are not always absolute. Any historical facts include some falsifiability that can be reversed through new studies or newly discovered historical papers and documents.
Historical facts are also challenged from another aspect. Minoru Hokari, the author of Radical Oral History: Historical Practice of Indigenous Australians, carefully listens to past events and the origin of things—explained by an Aboriginal patriarch in Australia—that apparently differ from historical facts. Based on this, he has come to realize that indigenous history is closely connected with the bodies of indigenous peoples and the earth. Furthermore, this history as the reality in which they have survived emphasizes the existence of another history competing with empirical historical science.
However, it does not directly follow that historical facts based on verification can be disparaged. It was when historical facts were faced with dense reality realized by Mr. Hokari that their privileged position was questioned. Paradoxically, it is also evident that historical facts supported by verification are all the stronger.
Though Ainu History and Indigenous History are still new disciplines, they have the potential to serve as clues to shaking up historical science as it exists today and renewing it through close involvement with the real world. While relying on verification, I hope to always remain open-minded to the possibility of various perspectives and methods.