Profile
LA FAY Michelle
Professor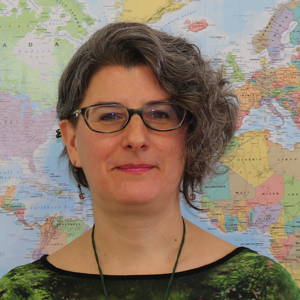 Research Subject

Uchimura Kanzo's unwavering faith in Christianity was consistent throughout his life. I have been conducting research on how Uchimura, who was a Japanese samurai, tried to bridge the gap between Japanese thought or culture and Western/Christian thought or culture.
Research Fields

Protestant Christianity in Japan, Kanzo Uchimura

Faculty - Division / Research Group / Laboratory

International Affairs Unit

Contact

Office/Lab: E401
TEL: +81-11-706-4078
FAX: +81-11-706-4078
Email: mlafay(at)let.hokudai.ac.jp
Replace "(at)" with "@" when sending email.

Foreign exchange students who want to be research students (including Japanese residents) should apply for the designated period in accordance with the

"Research Student Application Guidelines"

. Even if you send an email directly to the staff, there is no reply.

Related Links
Lab.letters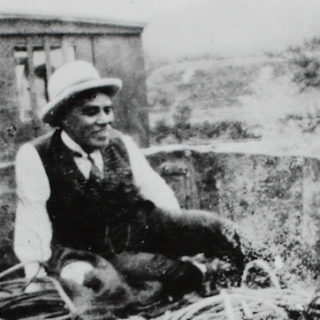 Samurai and Faith and the Twitter-type Journalist Uchimura Kanzo
Thumbnail photo (Uchimura Kanzo) Source: International Christian University Archives and Special Collections
Uchimura Kanzo's wide interest in the things around him is one of the reasons that I find him interesting and this has sustained my research on him for many years. If you read his 40-volume Complete Works, you will not only find articles you might expect from the Christian Uchimura such as writings on "love" or "peace" but also writings on "politics," "nations," "beauty" and "labor." Different from Nitobe Inazo who agreed with Quakerism's emphasis on unity, Uchimura's journalistic strengths were showcased as he penned his sharp-tongued short articles; in today's world, a critical Twitter-type. Today's readers may be surprised at the gap between the Meiji period and our current era, or they may find that even today they can relate to Uchimura's arguments. It's fascinating to read between the lines how Uchimura saw the world as a samurai and through the faith he learned at the Sapporo Agricultural College.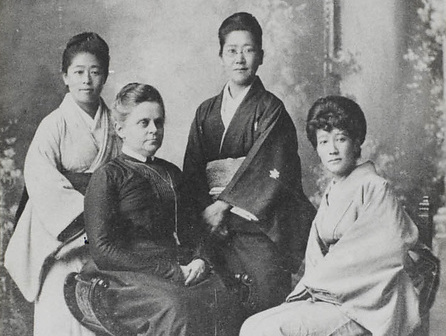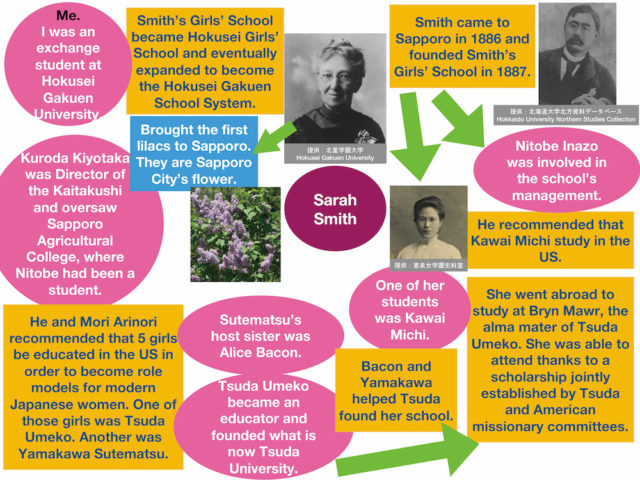 Focusing on the Women of the Meiji Era
The Goal: A Web of Connections between Important Figures
Recently, I have become interested in the women who lived in the same era as Uchimura, Nitobe and others. Sutematsu Yamakawa, Umeko Tsuda and Shigeko Nagai were sent to the U.S. on a 10-year government scholarship in 1871 and they had many hardships and struggles after they returned to Japan. I would like to thoughtfully trace the footsteps of these women who may not be well known to the general public.
By following their lives and travels, it is even more interesting to discover that Uchimura, Sutematsu and other famous elite samurai and historical figures of the Meiji period were connected, directly or indirectly, with each other. The Hokkaido University Archives, which I often use, has many fascinating exhibitions, and I can find inspiration from them to complete an extensive web of connections between characters.
Message
As the faculty member in charge of the international relations in the Faculty of Humanities and Human Sciences, I help provide support for students who wish to study abroad and for international students currently studying in our department. For students who are thinking "I want to study abroad!" the important thing is to do preliminary research. First, it is very important to find out about necessary course credits, practicums, research, and thesis plans in order to decide when to study abroad. The next step is to look up the TOEFL or IELTS language requirements of the university and the application dates and deadlines by checking out the university website. When you have done as much research on your own as possible, please come and talk to our staff. We can give you advice and support for your study abroad program.
We also provide various kinds of support for international students. For example, we have a tutor system to support students in their first year by providing Japanese language assistance and help with studies. In addition, we offer a Japanese language proofreading program to help students polish their Japanese language skills on their academic theses or dissertations. As part of our administrative procedures, we also provide assistance with visa renewal applications.
Of course, you don't need my help to take part in international exchange in the Faculty of Humanities and Human Sciences! Students from many countries come to the Faculty of Humanities and Human Sciences, so you'll have the chance to actively speak in class, make friends, and become a tutor! Broaden your horizons!
I was born in Boise, Idaho, U.S.A., and I studied at Hokusei Gakuen University as an exchange student, graduated from McPherson College, and then completed the doctoral course at Hokkaido University's Graduate School of Letters. After working for a few years in the US, I worked at Shirakaba Gakuen High School, Hokkaido University of Education Sapporo, and Hokkaido University of Education Asahikawa before assuming my current position.