Profile
HAYASHI Takuya
Associate Professor
Research Subject

Research on the development of agri-tourism in Japan
Research on the role of "Agriculture" in the city
Practice research on community development and tourism promotion
Research on Intellectual Property Right in Agricultural Sector
Research Fields

Human Geography,Tourism Geography,Rural Geography

Faculty - Division / Research Group / Laboratory

Division of Human Sciences / Research Group of Regional Science / Laboratory of Regional Science

Graduate School - Division / Department / Laboratory

Division of Human Sciences / Department of Regional Science / Laboratory of Regional Science

School - Course / Laboratory

Division of Humanities and Human Sciences / Course of Human Sciences / Laboratory of Regional Science

Related Links
Lab.letters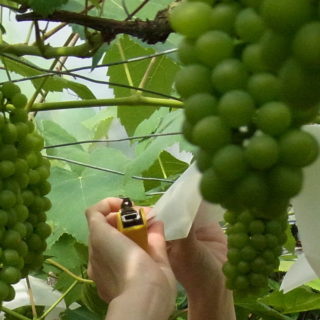 Understanding the relationship between humans and communities
through research on tourism, agriculture and rural villages
Human geography is a discipline focusing on the relationship between humans and places. For instance, tourist farms in rural areas, where urban residents and tourists can enjoy fruit picking on the spot, are well-known, but the number of blueberry picking farms has been increasing even in Tokyo during recent years. With continued urbanization, pick-your-own fruit farms play a key role in connecting residents with farmers and farmland. Since the effect of humans on regional changes is significant, I focus on clarifying the meaning and characteristics based on interviews and questionnaire investigations.
Hokkaido is home to a variety of opportunities for research on tourism, agriculture, rural villages, food and community development. Hokkaido University boasts a number of researchers who are well-versed in diverse realms, so if we can establish an interdisciplinary cooperative system that involves not only researchers in the Faculty of Letters but also those in other departments, I believe we can push forward with fulfilling studies.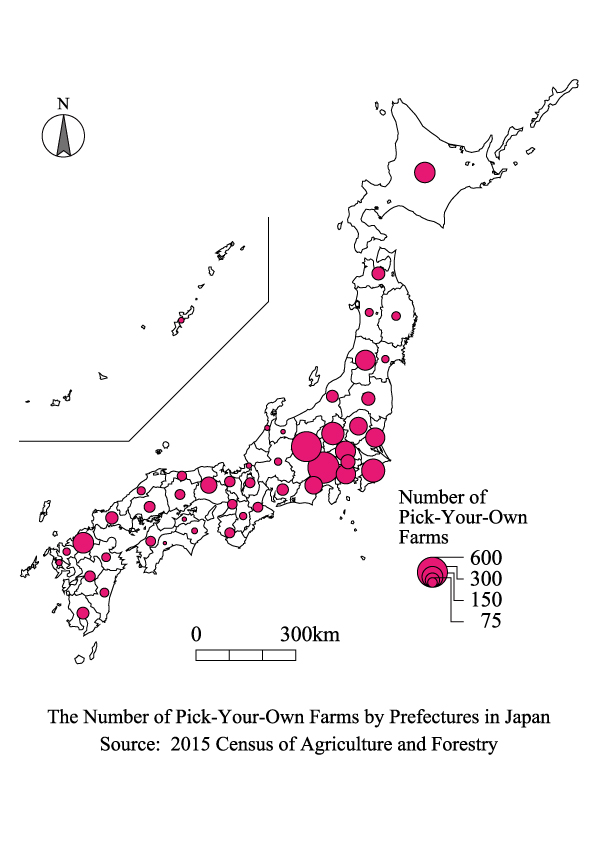 Developing a way of thinking that combines the humanities and sciences
through field work as an integrated science
When providing students with research guidance, I have always tried to help students acquire knowledge and experience that will serve as a benchmark even in their later lives. The success of field work requires the existence of cooperative partners. I really expect you will be a full-fledged human being, remembering the gratitude to those who helped with the investigation.
To carefully investigate, analyze and understand phenomenon taking place in a particular region, it is imperative to pay attention to findings and theories in various disciplines as well as to comprehensively understand communities based on such knowledge. This is why geography is also referred to as an integrated science. I do hope that you will develop a way of thinking that combines the humanities and sciences by experiencing as much field work as possible during your university days. I will also be pleased if you retain reciprocal and cheering feelings for the community that was willing to support you.
Message
Research content and characteristics:
I am engaged in research on rural villages and tourist destinations from the perspective of human geography. There is no panacea that can be adapted to the revitalization and promotion of all rural areas, but I want to develop promotion strategies based on each regional characteristic. I must therefore peruse research papers, academic books and relevant documents, analyze statistic data, visit target sites as well as conduct interviews with those concerned and administer questionnaire surveys. I may also occasionally participate in gatherings and assemblies as well as community activities and events. By repeating these surveys and works, I can improve understanding the situation and phenomena of study areas. Visiting areas under study and thereby finding new facts about research themes make me feel as if I am trying to unravel mysteries while predicting the ending of detective novels and suspense dramas.