Profile
COKER Caitlin Christine
Associate Professor
Research Subject

I do Anthropology. This is research in which one dives into the lives and worlds of a certain group of people in certain place(s) and thinks about what it is to be alive, weaving what they have gained from these practical experiences into a creative and philosophical work of nonfiction.
Research Fields

Anthropology, Embodiment, Performance Studies, Affect Theory

Faculty - Division / Research Group / Laboratory

Division of Humanities / Research Group of Cultural Diversity Studies / Laboratory of Cultural Anthropology

Graduate School - Division / Department / Laboratory

Division of Humanities / Department of Cultural Diversity Studies / Laboratory of Cultural Anthropology

School - Course / Laboratory

Division of Humanities and Human Sciences / Course of History and Anthropology / Laboratory of Cultural Anthropology

Contact

Office/Lab: 410
Email: coker(at)let.hokudai.ac.jp
Replace "(at)" with "@" when sending email.

Foreign exchange students who want to be research students (including Japanese residents) should apply for the designated period in accordance with the

"Research Student Application Guidelines"

. Even if you send an email directly to the staff, there is no reply.

Related Links
Lab.letters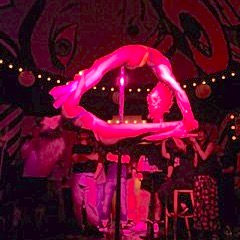 Ankoku-butoh, pole dance…
the world of dance as seen from the perspective of cultural anthropology
Ankoku-butoh (literally "dance of darkness") was established in the 1960s by Tatsumi Hijikata. This is a story from when I joined an intensive workshop of active butoh performers. While watching a performer, a third-generation apprentice in the Tatsumi Hijikata geneaology, the performer moved while believing he was blind; at that moment, I felt as if I had lost my own eyesight and the space around me was filling with a light fog. I remember it was the most ankoku-butoh-like experience that I—as someone who conducts research on ankoku-butoh performance from the perspective of cultural anthropology—have ever had. I find the originality of my research in participant observation of this phenomenon called "affect" that is created when the dancers and the audience resonate with each other. As the late Yukio Waguri, an apprentice of Hijikata, said, "Dancing is a way in which to make audiences fall in love with you."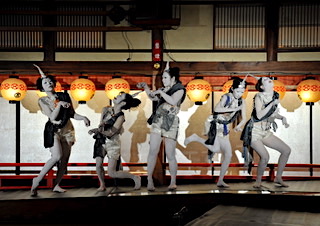 The appeal of physical expression I would like you to know;
Joint research on becoming
One of the ideas I have for Hokkaido University, where I began working in April 2020, is to provide a class that incorporates physical movement and experience toward students. Together with these students, I would like to delve into how their stances on the world and their approaches to various issues change through physical activities. My research theme is focused on what I call "dance,", but I am including physical expressions other than dancing, and movement on a daily level, as well.
A joint research project—Anthropology of Depicted Animals—headed by associate professor Mikako Yamaguchi in the laboratory of cultural anthropology, to which I am also affililated as a researcher, started in October 2020. I am looking forward to gaining inspiration derived from this new project.
Message
Message to students from abroad
If you want to hone your Japanese skills while performing anthropological fieldwork in Japan, the cultural anthropology laboratory here at Hokkaido University is the place to be. The seminars are held in Japanese, by professors who have extensive experience abroad and are fluent in English. We are close to the ShinChitose airport, so even if you do not choose to do fieldwork in Hokkaido, you are a short plane ride away from other areas of Japan. Especially if you are interested in researching performance or physical performance, I am one of very few anthropologists in Japan who specializes in this field, so I hope that you consider coming to do your studies with me!