Profile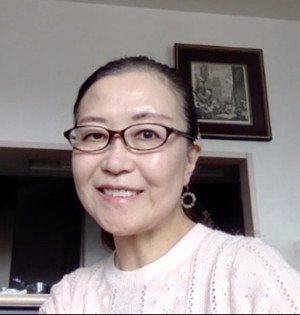 Research Subject

Communication of emotions and/or expressions in music,
Cognitive mechanisms underlying sight-reading on the piano,
Effects of musical environment at and/or outside home on children's musical and extra-musial development, and
Cross-cultural issues in melodic expectancy.
Research Fields

Music Psychology, Developmental Psychology of Music

Faculty - Division / Research Group / Laboratory

Division of Human Sciences / Research Group of Psychology / Laboratory of Psychology

Graduate School - Division / Department / Laboratory

Division of Human Sciences / Department of Psychology / Laboratory of Psychology

School - Course / Laboratory

Division of Humanities and Human Sciences / Course of Human Sciences / Laboratory of Psychology

Contact

Office/Lab: 515
TEL: +81-11-706-4168
FAX: +81-11-706-4168
Email: m.adachi(at)let.hokudai.ac.jp
Replace "(at)" with "@" when sending email.

Foreign exchange students who want to be research students (including Japanese residents) should apply for the designated period in accordance with the

"Research Student Application Guidelines"

. Even if you send an email directly to the staff, there is no reply.

Related Links
Message
Members who are interested in music are engaged in various projects in my laboratory. The projects currently under way are divided into two categories: performance and the effects of music. The former category encompasses the following four research themes: (1) What are the factors in deciding the quality of sight playing? (2) What does the artistic performance mean to ordinary listeners? (3) Comparison of impression between human singing and vocaloid; (4) Communication through music. The latter embraces the following two studies: (1) Japanese translation of a questionnaire to measure musical sensitivity; (2) Is music instrumental in improving a state of anxiety? I have also conducted joint research leveraging a network with overseas researchers forged over the course of my 13-year stay in North America. I look forward to you joining our laboratory and developing original research combining scientific evidence with free thinking.