Profile
AOSHIMA Yoko
Associate Professor
Research Subject

1. Central and East European and Russian History
2.History of the Russian Empire/Its Nationality Policies and Transformation of Borderland's Society
3. History of the Western Borderlands of the Russian Empire
Research Fields

Central and East European Modern History; History of the Russian Empire

Graduate School - Division / Department / Laboratory

Division of Humanities / Department of Slavic-Eurasian Studies / Laboratory of Slavic-Eurasian Studies

Contact

Office/Lab: Slavic-Eurasian Research Center 526
Email: yoko.aoshima(at)slav.hokudai.ac.jp
Replace "(at)" with "@" when sending email.

Foreign exchange students who want to be research students (including Japanese residents) should apply for the designated period in accordance with the

"Research Student Application Guidelines"

. Even if you send an email directly to the staff, there is no reply.
Lab.letters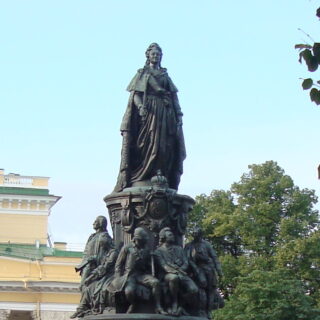 Diversity in central and eastern Europe
Zeroing in on multi-layered consciousness in multiethnic regions
The regions to the west of Russia, including Belarus, Ukraine, the Baltic states, Poland and Finland, once served as lands of diversity where multiple groups with different languages, religions and cultures resided under the control of the enormous empire, the Russian Empire. Those who inhabit this region have been affected by each other, in terms of language, religion and culture. Most people in the regions I visit for my field are until now multilingual. When I see them make full use of various languages, I cannot help but sense both the strength and affluence accumulated there. I intend to explore the multi-layered consciousness of the people in these regions, thereby identifying how the multiethnic border regions where they live have transformed from the early-modern times to the present.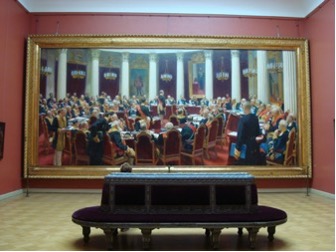 Experiencing processes to learn about the world
in a state-of-the-art research and education environment
Since I began working as a research fellow at the Hokkaido University Slavic-Eurasian Research Center, I have witnessed active international research groups that engaged themselves in multi-dimensional approach to area studies. Now that I become one of the staff, I feel more keenly aware that there is no better research and education environment for researchers in this field than Hokkaido University. Following senior researchers naturally encourages you to set high goals. This is something I have experienced firsthand. Area studies are instrumental not only in becoming familiarized with the target regions but also in learning how you can discover the core of issues when exploring the world. All you need to do next is express the answer you have finally arrived at in a sophisticated manner. It is my sincere hope that everyone living in global modern society will experience this series of processes.
Message
History is deposited like sediment in a region. Confrontations and conflicts arise in various regions for a variety of reasons such as imbalances in international relationships, economic maldistribution, the movement of humans/things, military oppression, and so on. However, under the ground, diverse historical incidents accumulate to form the foundation of such regions, creating the context in which modern events occur. My interest is in clarifying the historical context constituting consciously and unconsciously human deeds and thoughts or structurally limiting the choices of individual groups to some extent. My research is targeted at Russia and its neighboring countries.
The regions I research are also appealing. I am currently researching the relationships between Russia and the western border regions of the Russian Empire—spanning from current Finland, the Baltic regions, Poland, and Belarus to Ukraine. These regions, located on the border between Europe and Russia, face various contemporary problems in a unique way, characterized by regional history built up for long period of time. Let's explore the unique history of these regions while seeking a broader perspective to better understand the world.