Profile
TOMITA Yasuyuki
Professor
Research Subject

A study of Joruri Works Which were made by Chikamatsu Monzaemon and Ki-no-Kaion
Research Fields

A study of drama in the Edo period

Faculty - Division / Research Group / Laboratory

Division of Humanities / Research Group of Cultural Representations / Laboratory of Pre-modern Japanese Literature and Culture

Graduate School - Division / Department / Laboratory

Division of Humanities / Department of Cultural Representations / Laboratory of Pre-modern Japanese Literature and Culture

School - Course / Laboratory

Division of Humanities and Human Sciences / Course of Linguistics and Literature / Laboratory of Pre-modern Japanese Literature and Culture

Contact

Office/Lab: 425

Foreign exchange students who want to be research students (including Japanese residents) should apply for the designated period in accordance with the

"Research Student Application Guidelines"

. Even if you send an email directly to the staff, there is no reply.

Related Links
Lab.letters

Scenes of pathos that moved people to tears in the Edo period:
Analyze the charms of Chikamatsu and Kaion.
In the modern history of Joruri (dramatic recitation with shamisen accompaniment), Chikamatsu Monzaemon—"the Shakespeare of Japan"—is known to the public. While he was playing an active role as an in-house playwright at the Takemoto-za Theater, Ki-no-Kaion, his counterpart at the Toyotake-za Theater, rose to prominence. They had quite different literary characteristics that cannot be explained merely based on comparative research, and they strived to improve by learning from one another, contributing to the development of theatrical performance in Edo.
Studies on Chikamatsu have tended to predominate, whereas research on Kaion is still coming along. I'm focusing my research on elucidating the characteristics of Joruri plays in the period when both writers flourished, while paying impartial attention to them.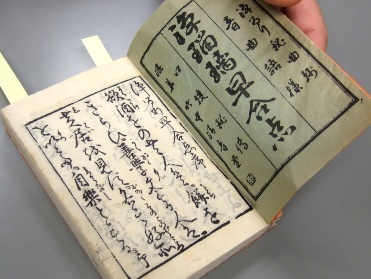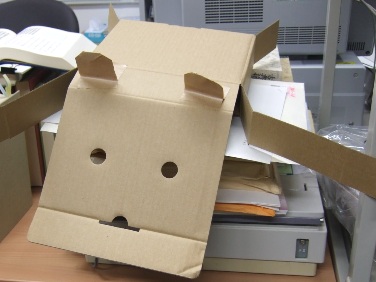 The enchantment of exciting modern plays with various expressive forms, such as traditional 31-syllable waka poems and tales
The Japanology course in the Graduate School of Letters is distinguished by its variety of teaching staff who can flexibly deal with cultures of all ages, from ancient to modern. My specialty, modern drama, which is a discipline full of inspiration, encompasses various expressive forms of literary works that were highlighted in the past, such as the Manyoshu (Collection of Ten Thousand Leaves), the Ocho-monogatari (Stories of Dynasties), yokyoku (Noh songs) and military epics. As for advising my students, I'd like to mentor them to become independent researchers, while respecting their autonomy to the fullest.
Finally, it's easy to observe traditional performing arts. All you have to do is visit theaters. I'll do my utmost to develop theater culture, in order to encourage young students to show interest in theaters.
Message
I like humans. I like talking with people. I like laughing. I like music. I like sports. I like watching plays and movies. I don't dislike social drinking. I like dogs. I like traveling. I can think outside the box. I don't dislike delicate work. I sometimes become too absorbed in something to eat and sleep, but I love eating and sleeping. I do things my own way but am creative. I am an introvert but passionate. I am inquisitive. I always do my best. I do not know when to give up. I find people and culture in the Edo period to be fascinating. People like this come together in our seminar focused on the early modern period. While they all have different personalities and interests, they are getting along well with each other, inspiring one another, laughing together and pursuing their own research.
In seminars, a piece of work is allocated to participants, who then make a presentation on the results gained after investigation and consideration. Seminars on the early modern period take pride in their especially free and calm atmosphere. Participants can engage in discussion regardless of their year in school. Research covers a wide range of activities including darting out of the seminar room to appreciate Japanese-style puppet plays and thoroughly conducting bibliographic examinations. Participants can come into contact with literature and culture from various angles.
In the voluntary seminar called the Edo Culture Study Association, participants decide annual activities by themselves. They can acquire unexpected inspiration and knowledge through pieces of work suggested by others. If you have an interesting idea or a suggestion for a work that everyone should read, please feel free to voice your proposal!
(Proposals related to tasty foods and drinks are also more than welcome!)