Profile
TABATA Shinichiro
Professor
Research Subject

Statistical analysis on economic structure and financial flow in Russia and comparative analysis on economic system and policies of Russia
Research Fields

Russian Economy

Graduate School - Division / Department / Laboratory

Division of Humanities / Department of Slavic-Eurasian Studies / Laboratory of Slavic-Eurasian Studies

Contact

Office/Lab: Slavic-Eurasian Research Center 525
TEL: +81-11-706-3797
FAX: +81-11-706-4952
Email: shin(at)slav.hokudai.ac.jp
Replace "(at)" with "@" when sending email.

Foreign exchange students who want to be research students (including Japanese residents) should apply for the designated period in accordance with the

"Research Student Application Guidelines"

. Even if you send an email directly to the staff, there is no reply.

Related Links
Lab.letters

Russia, a major energy producer:
Use statistical data to analyze its economic situation.
Today, 20 years after the collapse of the Soviet Union, the Russian Far East has come to play a greater role as a vital source of energy for the Asia Pacific region. The oil and gas output of Russia ranks first or second in the world. As mentioned in a book I edited—Oil, Gas and the Russian Economy (Hokkaido University Press: 2008)—my ten coauthors and I have analyzed the oil- and gas-dependent Russian economy from a number of perspectives. Of these, the research method in which I specialize is statistical analysis. Based on the official statistical data published by the Federal State Statistics Service in Moscow, I conduct research to identify the relationship between oil/gas and economic growth in Russia. Precious regional data can be gathered from the Statistics Service's branch offices throughout Russia.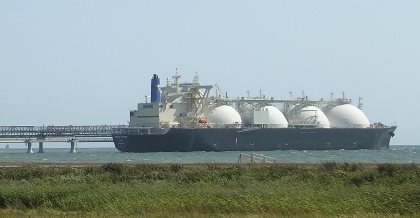 Look at target areas from a wide perspective, a stance that also applies to comparative research on cases in China/India and those in Russia.
Some may regard the analysis of the Russian economy based on statistical data as an economic approach, but our course on Slavic-Eurasian studies is based on more organic area studies. At a weekly seminar for all the students in our course, we have the opportunity to sit around the table with researchers in other fields to discuss politics and history, making it possible for us to carry out research on the Russian economy from a broader perspective. Our course is blessed with teaching staff who are conversant with affairs of specific regions, as well as with books and documents that are difficult to come by. The Comparative Research on Regional Powers in Eurasia, which started in 2008 as a grant-in-aid for scientific research on innovative areas, is an extremely aspiring project aimed to foster new perspectives from which to comprehend the world.
Message
The Slavic-Eurasian Research Center houses Japan's most extensive collection of literature concerning research on the Russian economy. Boasting a teaching staff that includes a number of researchers specializing in not only economics but also disciplines closely related to economics, the center provides interdisciplinary research opportunities and educational systems. These systems are integral to researching Russian foreign economic relations including Japan-Russia economic relations and energy problems. It also leads the world in economic research not only in Russia as a whole but also in Siberia, the Far East and the Arctic. It can be safely said that this course is no doubt the best for those who intend to become researchers and specialists on Russian-related issues.
In addition, one of the traits of this center is that it frequently facilitates interaction with foreign researchers, thereby allowing international conferences to be routinely held in English and Russian. This makes it possible for students to experience the world's leading research at the graduate school level. Why not set your sights on becoming a world-class researcher or specialist?