Profile
NAKAMURA Miharu
Professor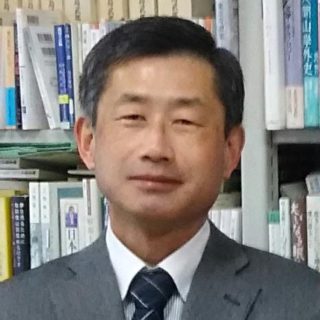 Research Subject

The textual style of ARHISIMA, MIYAZAWA, YOKOMITSU, or DAZAI.Literary theory, especially the theory of fiction. The comparative study between Japanese culture and foreign culture including the visual images.
Research Fields

Modern Japanese Literature, Comparative Literature, Studies of Representational Culture

Faculty - Division / Research Group / Laboratory

Division of Humanities / Research Group of Cultural Representations / Laboratory of Visual and Modern Culture

Graduate School - Division / Department / Laboratory

Division of Humanities / Department of Cultural Representations / Laboratory of Visual and Modern Culture

School - Course / Laboratory

Division of Humanities and Human Sciences / Course of Linguistics and Literature / Laboratory of Visual and Modern Culture

Contact

Office/Lab: 314
Email: miharu(at)let.hokudai.ac.jp
Replace "(at)" with "@" when sending email.

Foreign exchange students who want to be research students (including Japanese residents) should apply for the designated period in accordance with the

"Research Student Application Guidelines"

. Even if you send an email directly to the staff, there is no reply.

Related Links
Lab.letters

Clarifying the attraction of obscurity:
The deep, affluent world of Kenji Miyazawa
When examining manuscripts drafted by Kenji Miyazawa, we can find traces of large numbers of alterations, corrections and other revisions. Novels and poems tend to be regarded as vehicles whereby the writer clearly conveys arguments to readers, but this isn't the case with Miyazawa. His works include fissures and contradictions, making readers think various things. "Readers may find some nonsense in my works, but I don't have any idea about them either," Miyazawa wrote in the preface to his collection of children's stories, The Restaurant with Many Orders. Researching Kenji Miyazawa is like penetrating an endless forest. The obscurity in the stories, such as in Matasaburo of the Wind and Vegetarian Festival, is exactly the profundity and richness that characterize his fiction.
As a study subject, we also cover materials other than those above, such as modern literary novels by Haruki Murakami and movies from the 1950s that are based on Japanese literature, paying attention to the expressions used by the writers in whom affirmation and negation, as well as possibility and impossibility, coexist.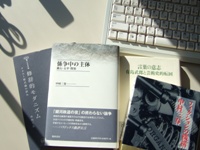 Foster sound studies on literature.
Presentation is also an important skill.
The inspiration and originality necessary for literary research is to be found within oneself. My role is to support your research toward seeing it published. I emphasize technical guidance that will allow you to effectively convey your opinions to others, such as guidance on document-gathering methods, thesis drafting, and the use of computers in making presentations.
Japanese literature and culture are drawing attention around the world. Reviewing Japanese literature from the perspective of Asian countries such as China and South Korea is also inspiring. I'd like you to cultivate a broad view that can be accepted domestically and internationally, instead of seeing you seclude yourselves within Hokkaido.